I am replacing old exchange 2010 server with new hardware. Old hardware is running SP1 with rollup6.
I installed new exchange server and patched to sp2 rollup 8.
When logging into the new server and trying to run EMC, I get the following.

I tried a different profile and get this.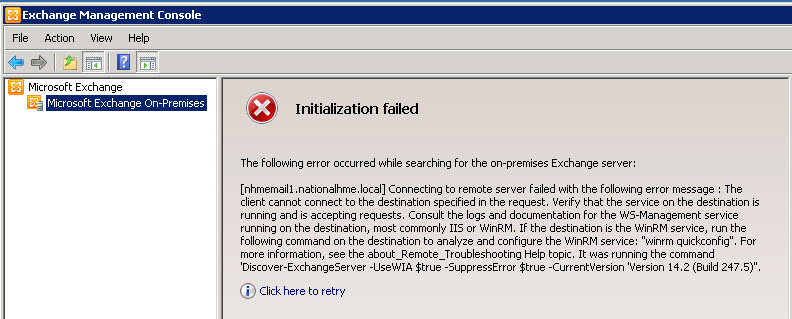 It was suggested that my problem is a duplicate SID. I disagree with this as I am not using a VM environment. This server was installed from scratch, not copied.
It was also suggested that I patch old server to patch level of new server. I can't do that because I only have 4 gigs of free space on old servers system partition and no way of recovering any free space. I don't see how I can patch old server any higher.
When I try and launch EM Shell on new server, I get the following.

Note: I did not have this problem when I went thru the migration in the lab environment.
I still have access to EMC and EMS on original Exchange server.