I am attempting to use the Network boot option (PXE) to capture & deploy thin client images.
I am testing locally first (in our DataCenter where the DHCP Server & HPDM server are both located. They are 2 separate hosts).
I have enabled the following options in the DHCP scope (as per the HPDM requirements):
Option 60 - PXEClient
Option 201 - IP Address (and Port number) of the HPDM host
I have attempted to network boot one of the thin clients and it displays the following: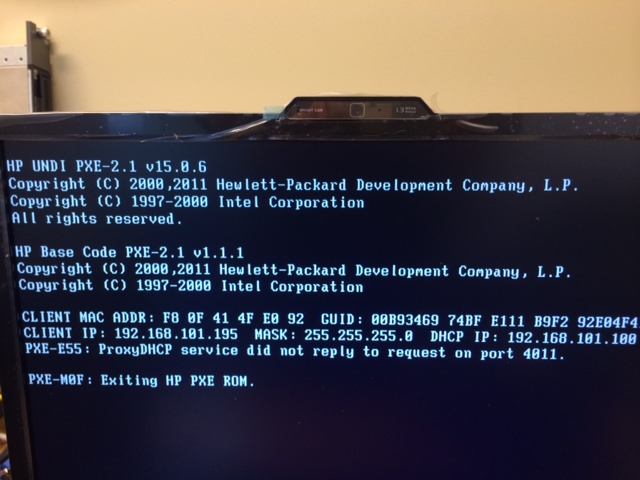 I am unsure where to troubleshoot from here? The DHCP server or the HPDM server?
I am assuming it is the HPDM server as the client seems to have leased an address (or it could possible just be it's previous address still).