I moved all services except for the mailboxes over to the new server. The new server is running mailbox service also, but I have only moved a few of them over so far. I think the only thing left to do is move the mailboxes, get rid of a few errors and then we can decommission the old exchange 2010 server.
The picture below shows where Outlook is still looking to the wrong server on 1 item. How do I resolve this?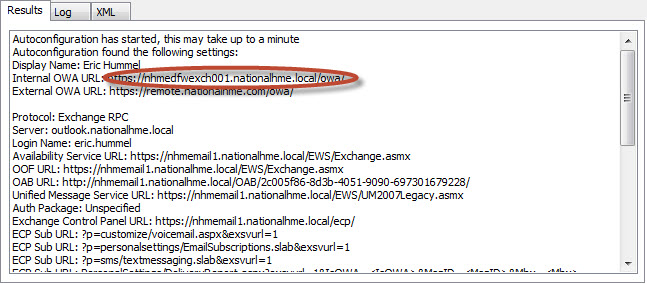 The above circled item should be pointed to nhmemail1.nationalhme.loca
l.
BTW: No complaints from any of the users, so I am optimistic about this migration.