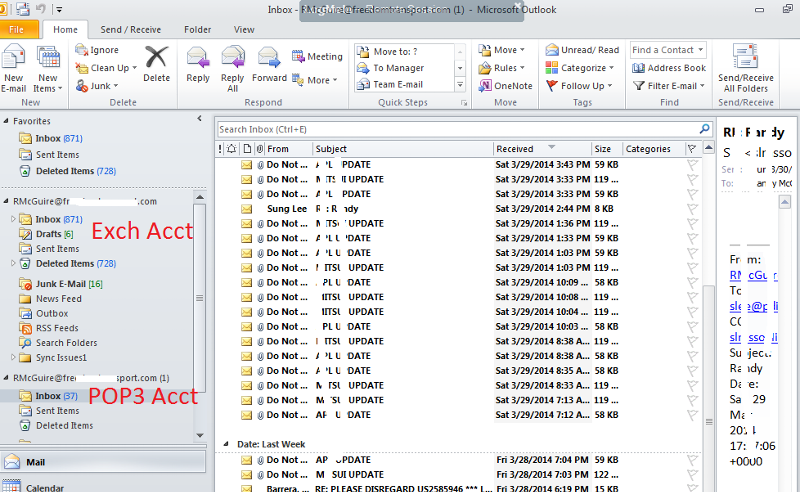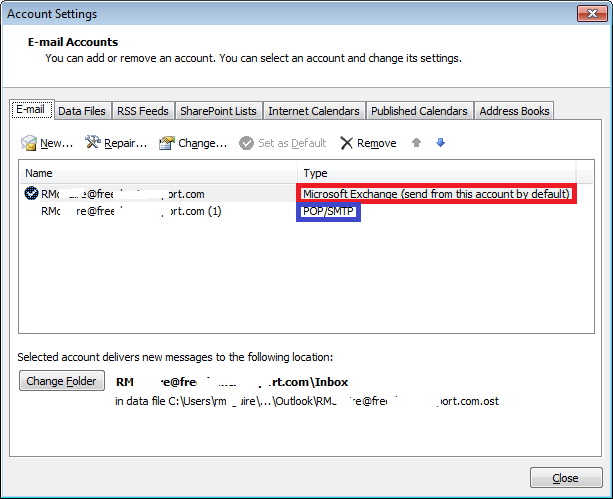 Hi,
I exported outlook 2003 connected to Exch 2003data into PST file and imported into Outlook 2010 which is connected to Exch 2010.
First I created Exchange Mailbox first (actually Outlook 2010 detected the exchange account and automatically created an account which is normal). At this point, Outlook or Mailbox was empty. Next I imported .PST into Outlook successfully.
Now I added POP3 account (because they use POP3 email service from local ISP. BTW let's not get into "why don't you use Exch 2010 as mail server) so that Outlook can receive incoming emails. That worked fine, but now there are two email accounts in Outlook 2010 (one from exchange and another one from POP3).
The new incoming emails went to POP3 account INBOX.
Usually I set up MAPI LAB POP3 Connector for SBS2011 installations. But this time I did not (but I may have to because of this problem).
In my SBS2003/Outlook 2003 installations, I did the same thing (Exchange + pop3), but there was only one account in Outlook.
I understand that Outlook 2010 has two accounts (Exch & POP3), but why Outlook 2010 shows two inboxes whereas Outlook 2003 only show one inbox with the same setup?
How can I combine this into one so that all goes in and out of INBOX of Exchange?
POP3 account is there only to retrieve new emails (every minute) from POP server on local ISP mail server?
I can't use built-in POP3 connector in SBS2011 because I need to retrieve emails every minute.
Thanks.