Hi i have HP Pro 200 printer , installed on pc having windows 7 32 bit , its working fine , i have shared it to use on other pcs .
one of the pc having windows 7 64 bit , i have installed shared printer ,
I cannot make it default as it give the error ( please see attached ) .
if i go to control panel and devices and printers i can see printer there .
but if i open a document word or excel and try to print , i cannot see this printer there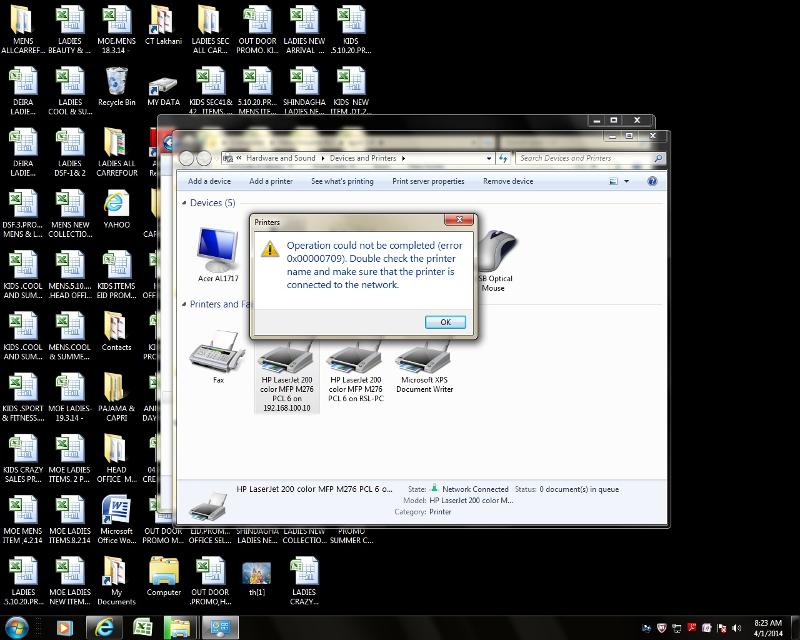 please advice