So I start up Flash Pro CC on my Win 8 machine and now I seem to have
Span Based Selection
turned on. I don't want it on. I read that I change this in the general preferences.
Here is what the preferences dialogue panel looks like: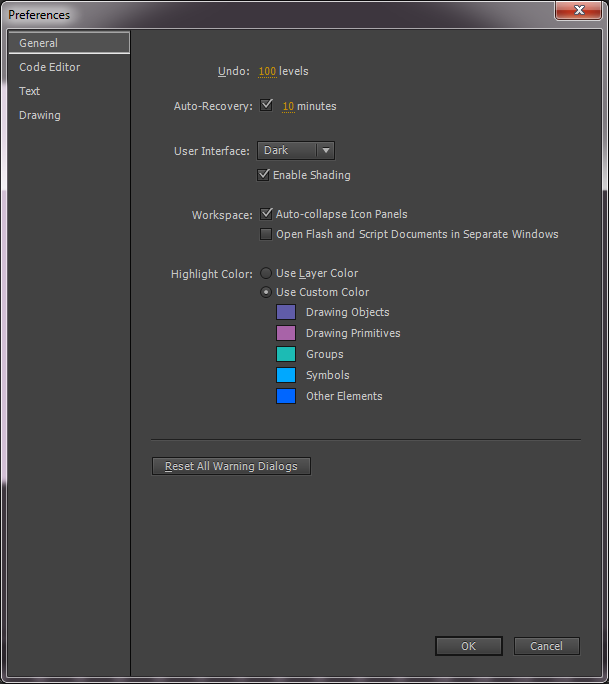 This is what the
official
Adobe manual says:
Set General preferences




On Launch




    Specify which document opens...




Undo levels




    To set the number of undo...




Workspace




    To open a new document tab in...




[b]Selection




    To control how multiple elements are selected, select or deselect Shift Select. When Shift Select is off, clicking additional elements adds them to the current selection. When Shift Select is on, clicking additional elements deselects other elements unless you hold down the Shift key.[/b]




Show Tooltips




    Shows tooltips when the pointer.




Contact Sensitive




    Selects objects when any part of ...




Show axes for 3D




    Displays an overlay of the X, Y, and Z axes ...




Timeline




    To use span-based selection in the Timeline..




Named Anchor On Scene




    Make the first frame of each scene...



I can find the
Undo Levels
, and
Workspace
, where do I find the rest?