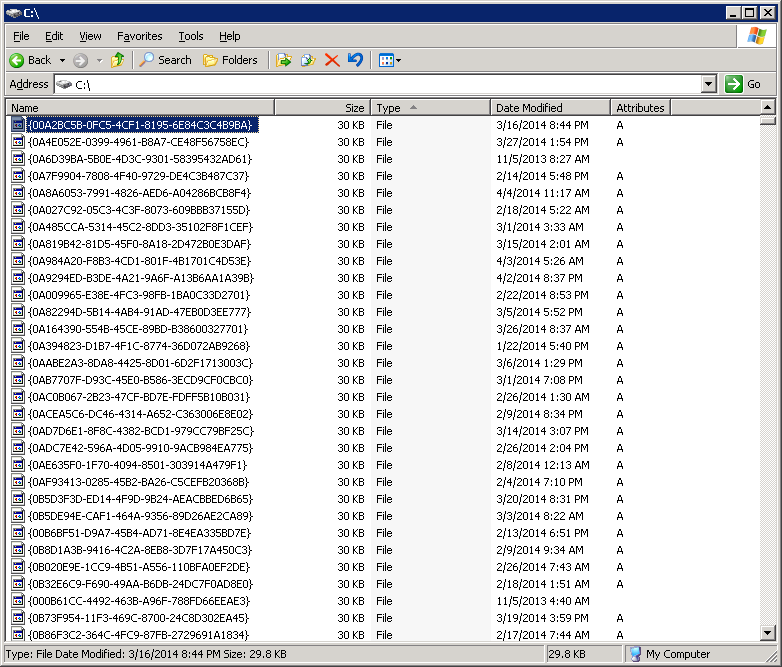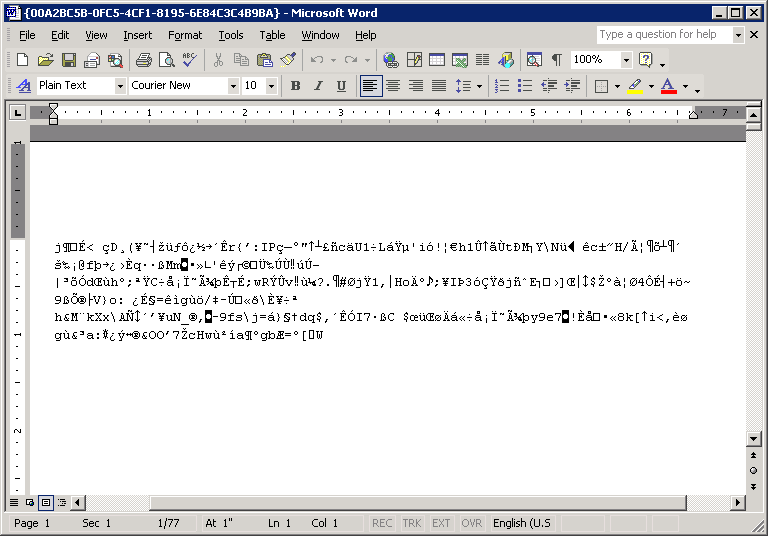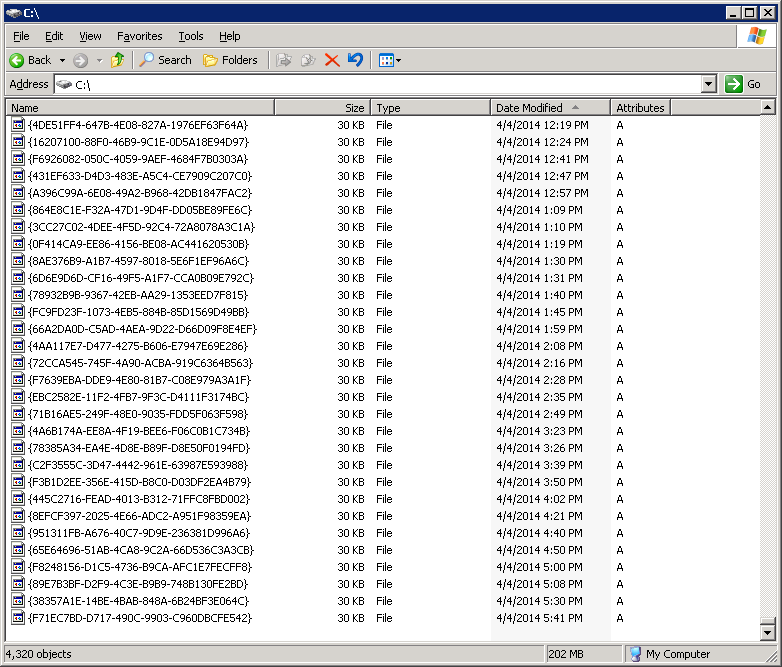 Hi,
I just noticed there are a bunch of files in the root directory of C drive in SBS2003 server.
When I opened in WORD, as seen above, it does not make sense at all.
There are 4,291 of these and first file date is 11/2/2013 and still being created.
Can you tell me what this is? I uploaded one of the actual files.
Thanks.
-F71EC7BD-D717-490C-9903-C960DBC