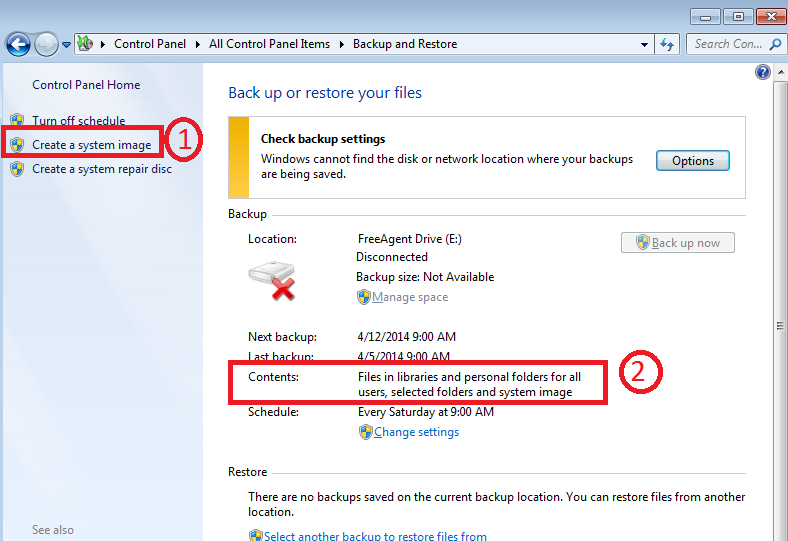 Hi,
In Windows 7 backup program, there seem to be two options.
(1) Create a system image
(2) Files in libraries and personal folders for all users, selected folders and system image
If I installed a new computer with all the software needed, joined the domain, configured everything and then backup everything that I have on the hard drive ( so that , in case the computer gets infected with virus or hard drive failure, I can restore), which option should I choose?
The other thing I noticed is that if I choose option (1), the backup size is a lot smaller than "used space on the hard drive). In on computer, the Used space on the hard drive is 43.9GB, but the size of Windows Image Backup is 21.3GB.
When I choose option (2), it gets bigger than option (1) backup size, but still less than the Used space on the hard drive.
I like to understand the difference so that I make the right choice for my purpose.
I don't want to spend hours in setting up the computer all over again in case of HD failure or virus infection.