My client had a recent email outage due to an MX record being deleted. That has been repaired but the copier's ability to scan to email failed at the time of the outage and has not came back. The client has Comcast as an ISP and uses PayPerCloud as their hosted Exchange provider. I have found several topics on this site and others offering solutions and based on those I have my DNS set up as follows: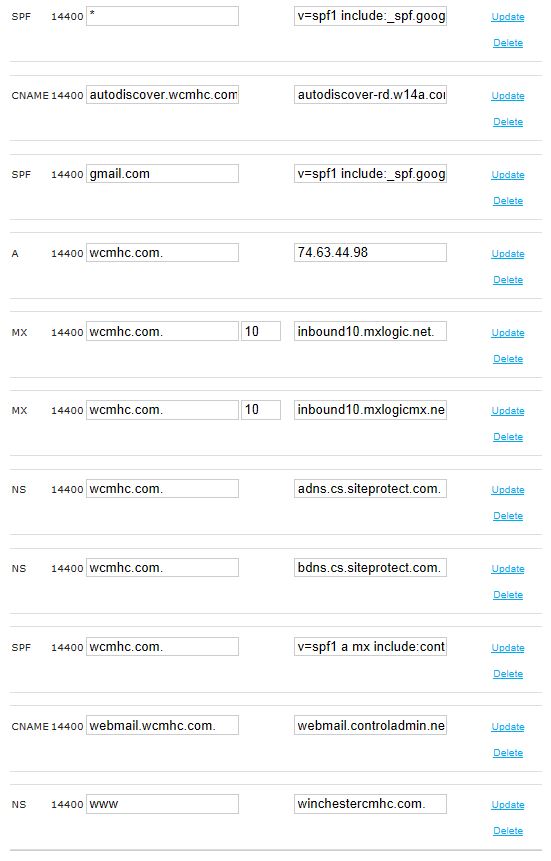 and the copier set up as such: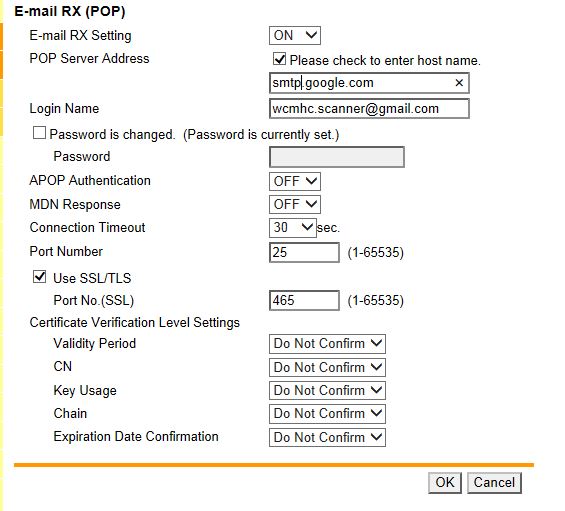 I have also tried using aspmx.l.google.com both with and without authentication but receive a useless error message about transmission error.
Any help is appreciated.