Hi All
I'm running SSIS 2012, and am trying to make a connection to Oracle, but it is returning the below ORA-12154 error.
Need help resolving this.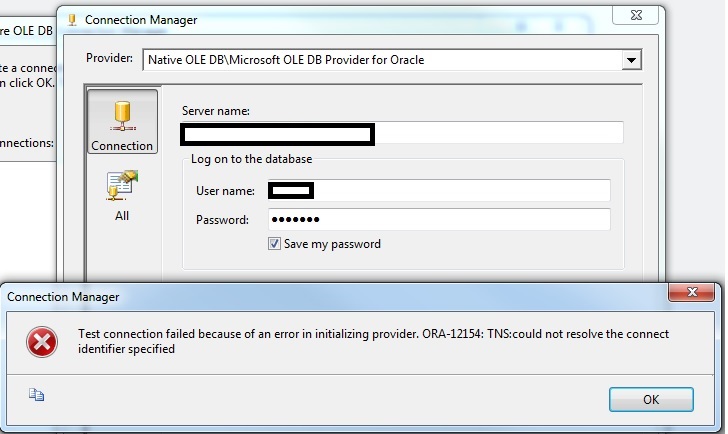 The same box is running DbVisualizer, which is able to successfully connect to Oracle using the Oracle Thin JDBC driver.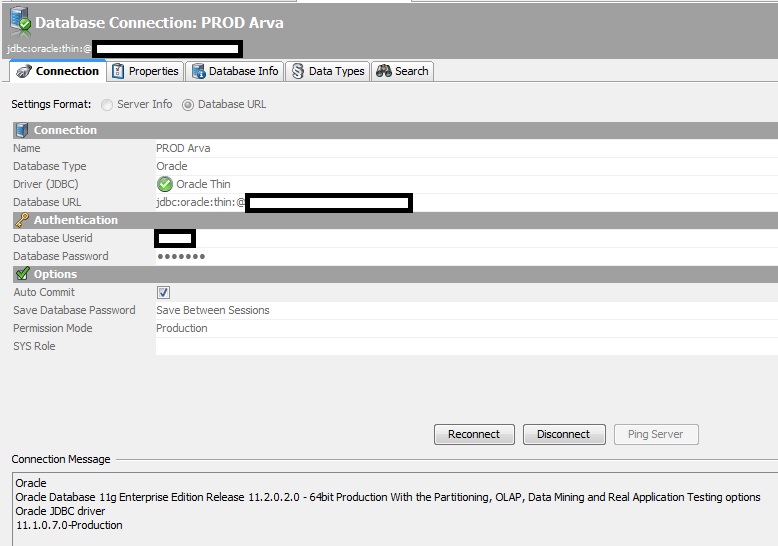 I tried downloading and installing the
Microsoft Connectors v2.0 for Oracle and Teradata
, which installed successfully, but generates the same error message.
Thanks in advance.
Jim