Hi,
There is a small line appearing on a section of my page that i just can't seem to debug -
http://goo.gl/ji6QQJ
If you scroll down to the 'Shop Locally Globally' section and look at the bottom of this section close to the 'Up & Down' arrows, you will see a small thin white line above them (see screenshot).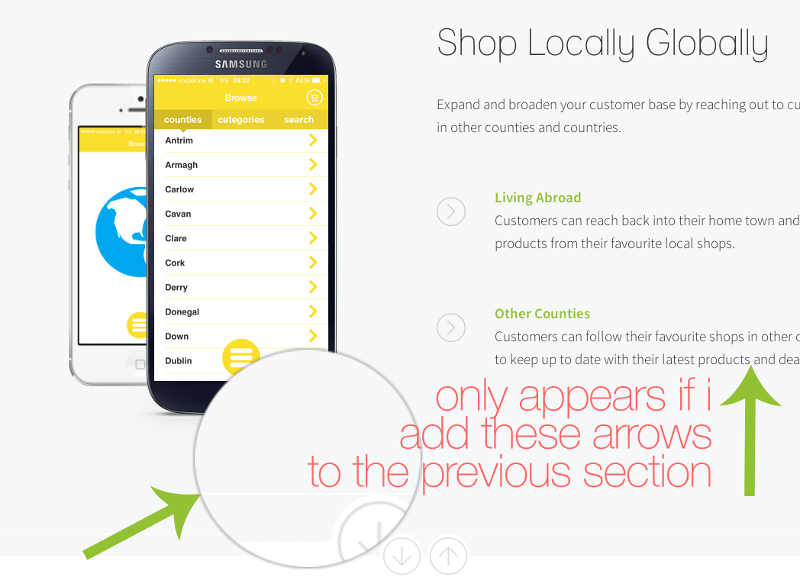 It only appears in Chrome, and it only appears if i add the 'Up & Down' arrows to the section above it.
Can anyone see why this is happening? Thanks in advance...