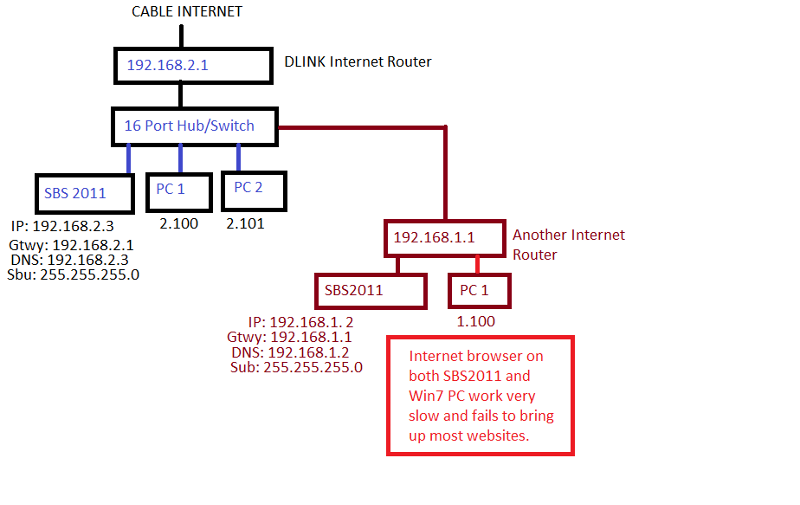 Hi,
I have an existing SBS2011 network with 192.168.2.x and all is working fine.
I am currently setting up another SBS2011 network for a customer. Since I needed an internet access, I put this new SBS2011 and one PC under another Internet router (192.168.1.1) under current DLink router (192.168.2.1).
In fact this new SBS2011 will replace SBS2003 with same IP network (192.168.1.1).
So I thought I could create a real environment (192.1687.1.x) in my lab and set up everything before delivering the SBS2011 to my customer.
Things work mostly fine except the internet access.
I am having a hard time surfing the Internet from both SBS2011 and PC1.
Google is just about the only website that comes up ok. Other websites like Yahoo will take forever and most websites won't even come up.
The funny thing is I have installed LogMeIn Remote access program on both SBS2011 and PC1 (in 192.168.1.x network) and I can access them w/o a problem from anywhere.
I tried to connect to a terminal server from these computers by entering the domain name in Remote Desktop and it failed, but if I used IP address, it worked.
Basically it fails to resolve xxx.com into IP address, I think.
Thanks for your help in advance.