Hi Excel Experts,
This one should be pretty easy for you. I need a formula which will add up all the values if the value in column D is the same. See image: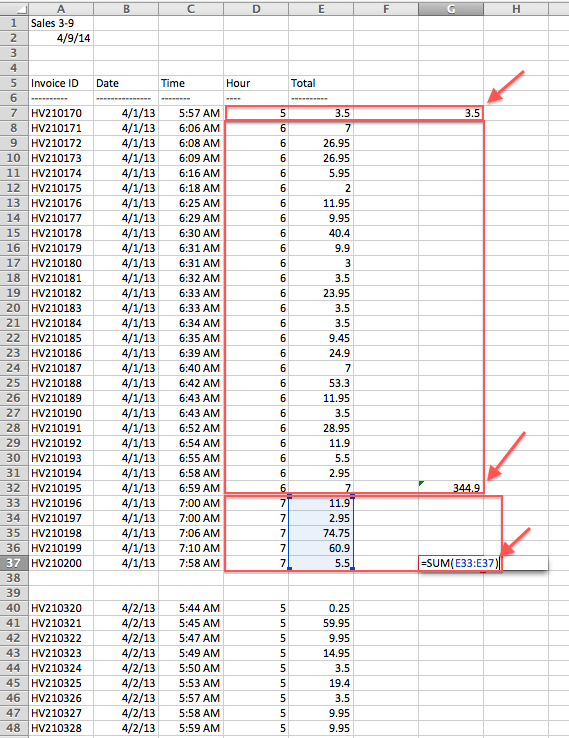 I've also attached the workbook to this question. I need the totals for the hours of each day. Example: from 4am-5am, 5am-6am, etc.....
I completed the first set manually. Can someone help me with a formula so I can copy it down the rest of the workbook? Thank you!
Sales-3-9.xlsx