Hello,
I am working on travel site.
In my webpage there is an booking engine which is called by following javascript..
<script type="text/javascript" src="http://ajax.googleapis.com/ajax/libs/jquery/1.6.4/jquery.min.js"></script>




        <script language="javascript" id="OFrameworkJS" ThemeURI="SideSE/" SkinID="default" src="https://bookings.abc.com/web/SearchForms/OFramework.js"></script>




<script language=javascript type="text/javascript">




    




    OFramework.QSParams.Add("siid", "1234")




    oAForm = OFramework.AirSearchForm(document.getElementById("AirSearchForm"));




</script>



And this script targets an unique id on page like this
<span id="AirSearchForm"></span>



So when we execute this page on browser then the search engine is active like below screen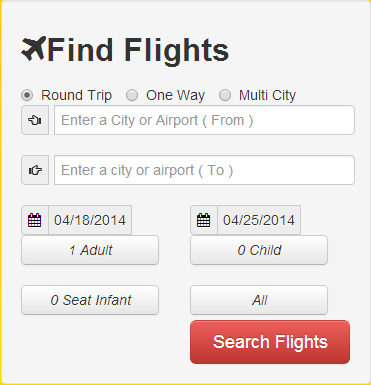 NOW,
The problem is,
Now I am updating the code, I want the value of siid is to be placed from database in the javascript code (in this case "1234"- This value should come from DB)
OFramework.QSParams.Add("siid", "1234")
But when I am getting value of siid from DB and assign to the hidden field and then access it in javascript.... is not working...
I have tried this on PageLoad event.
Even I have tried PagePreInit method, but in this method I am not getting the HiddenField Control...
So Can anybody help me on this....???
How to assign the values from DB before executing javascript