Good afternoon experts,
I am currently using Exchange 2010 and Outlook 2010 for my users. Most of the staff are still going thru terminal services to do their work , including gaining access to Exchange. In years past I was able to simply do the following to give a person access to another email account in addition to their own:
The account is question is called careerextravaganza and the account I want to assign this account to is a fake user I called tgrey. Here are my steps:
Created Active Directory Account Called tgrey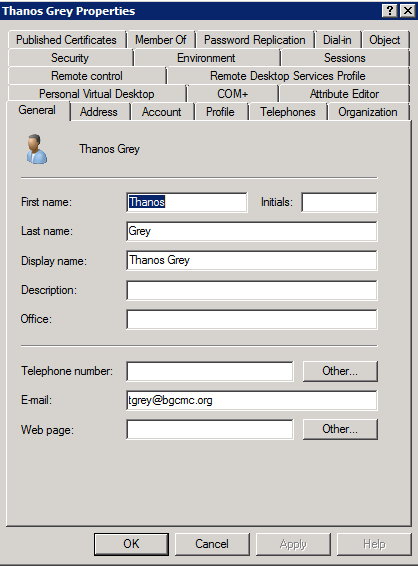 Created Exchange account for tgrey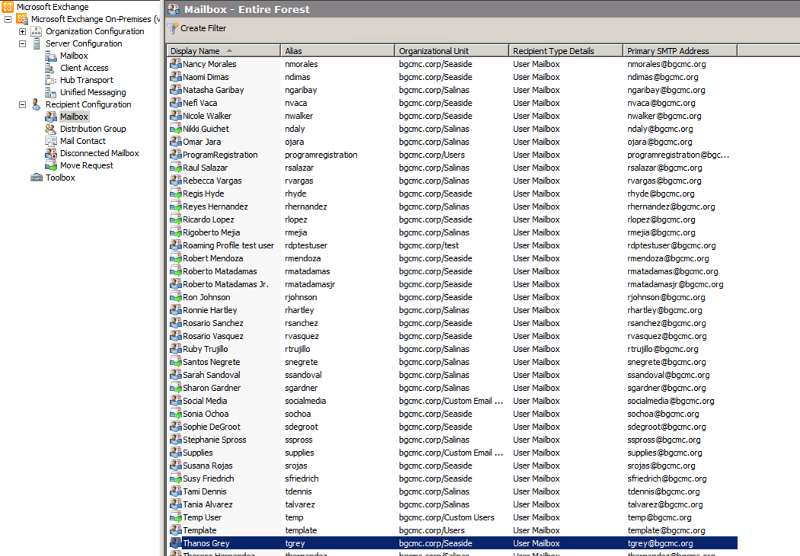 Next,
with administrative rights I logged into my domain controller , which has a copy of Outlook installed on it with several different profiles, like so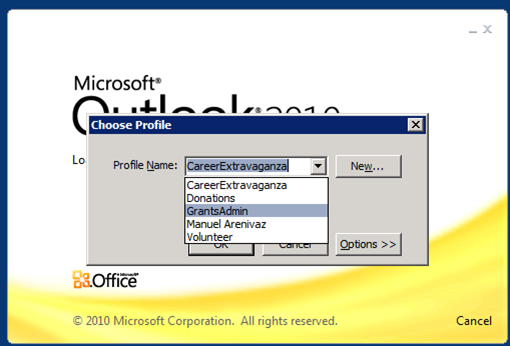 Next,
I chose the CareerExtravaganza profile and it prompted me for the password for the account so I entered it and was able to access the account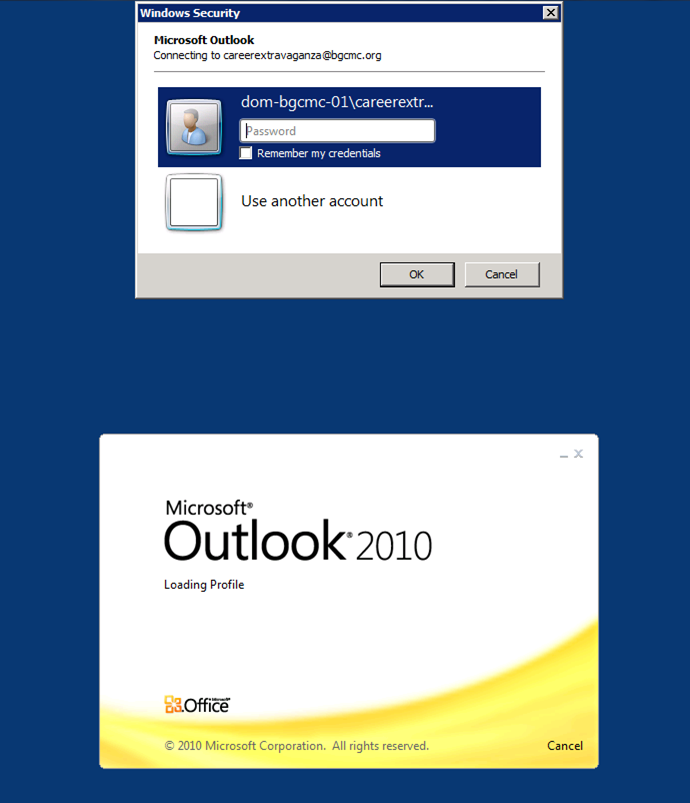 Next,
I am in the account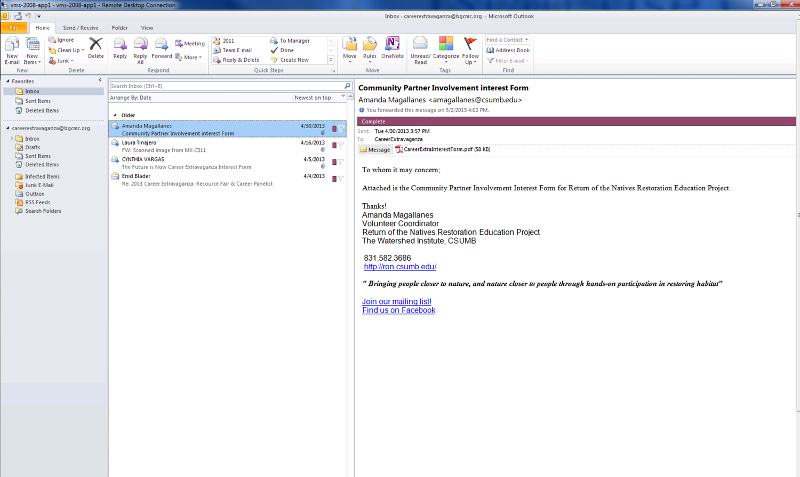 Next,
I right click on the careerextravaganza account properties and assign the tgrey account full rights and click ok, like so: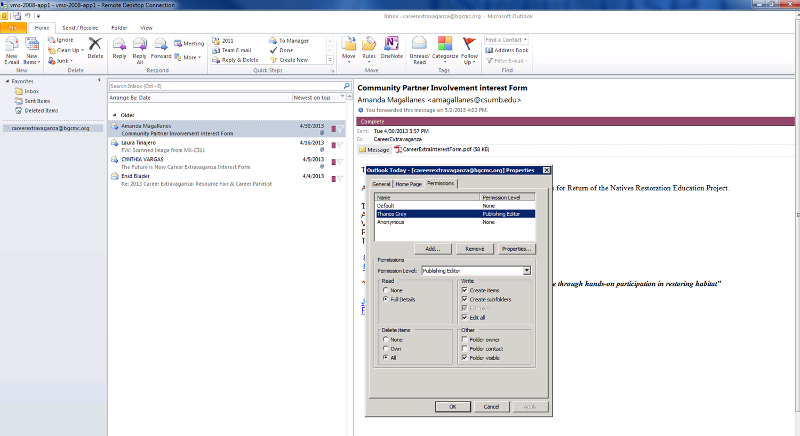 Next,
I add tgrey as a delegate of the careerextravaganza account like so: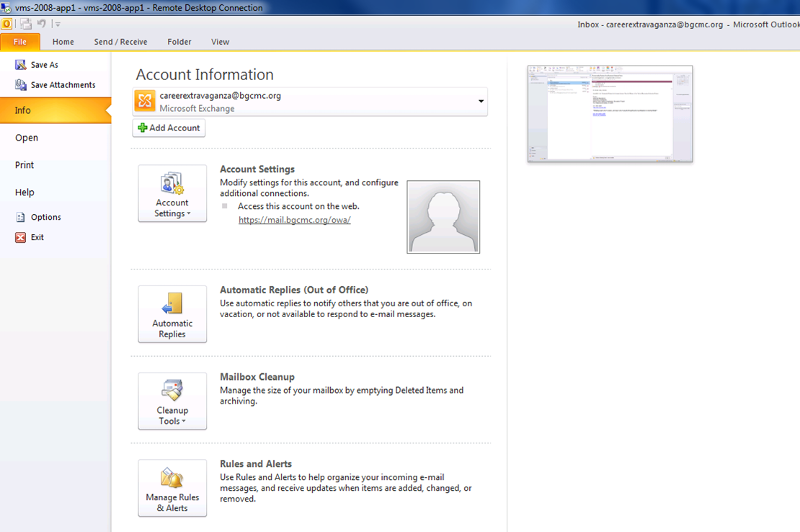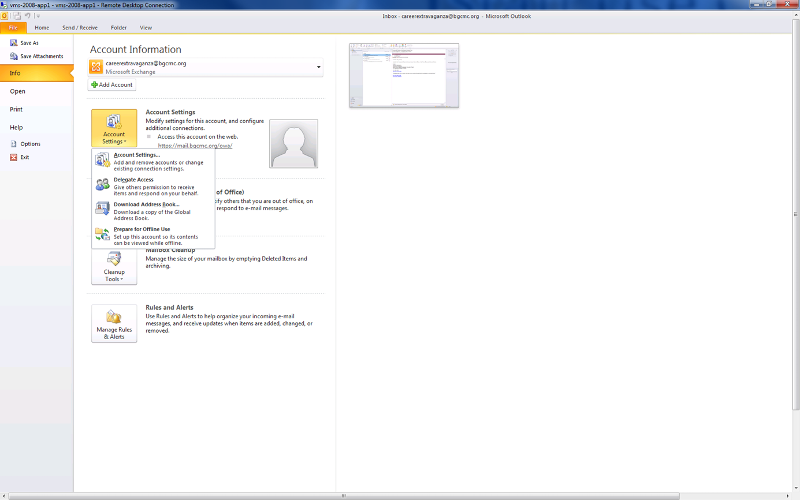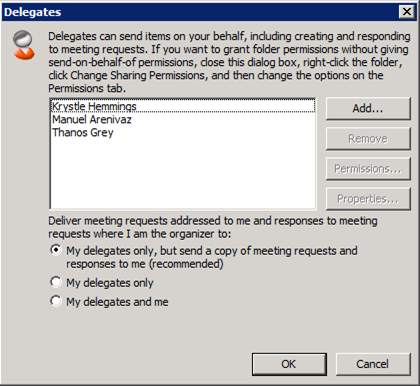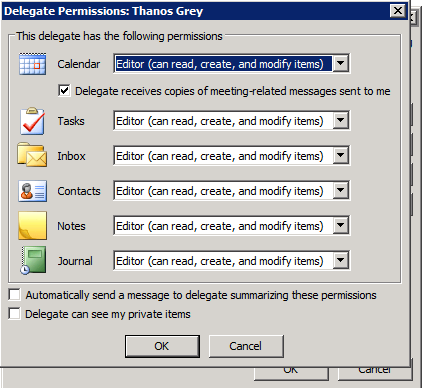 From here I go to the tgrey account and add the careerextravaganza account to the profile like so: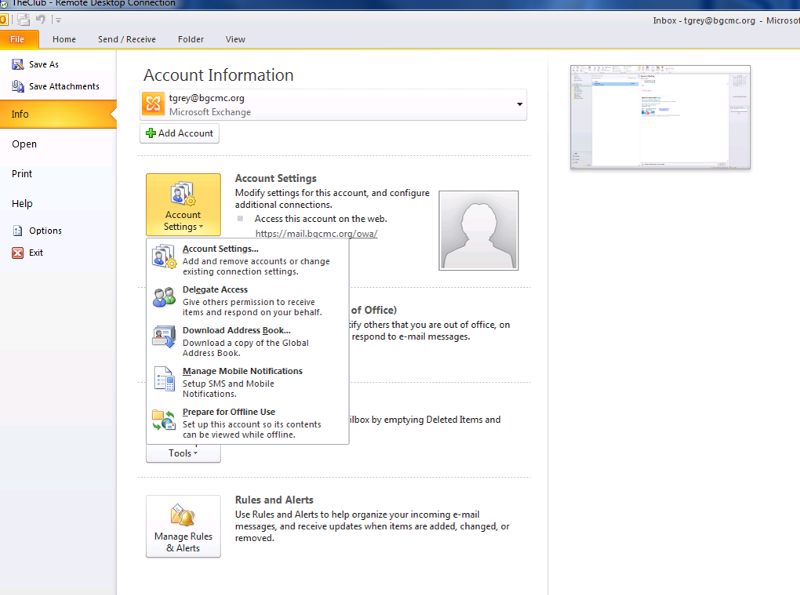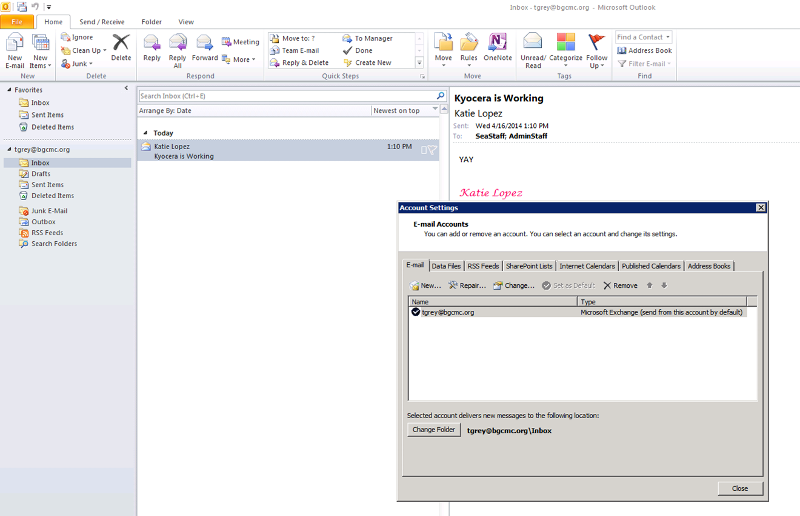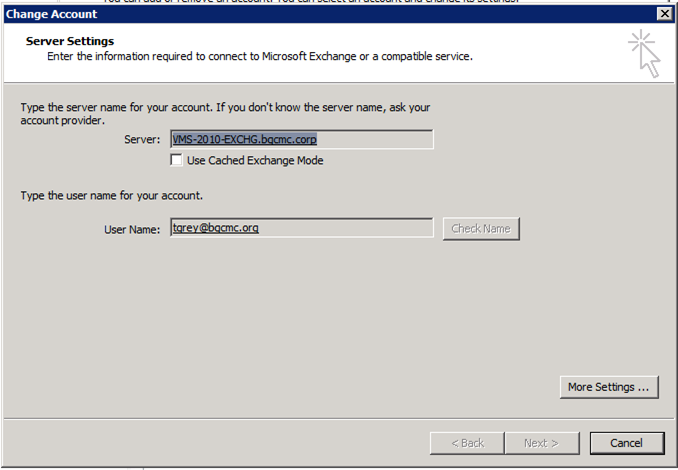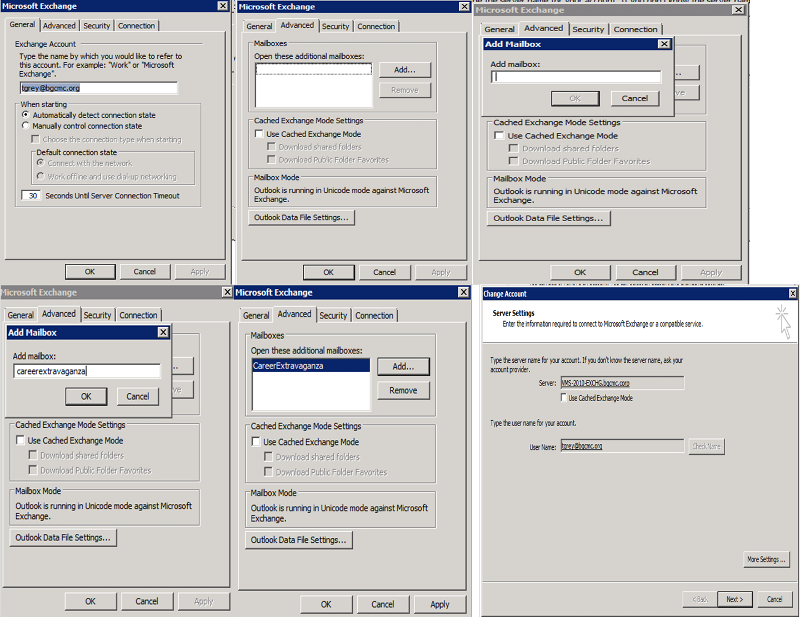 I know , I know, its a lot of steps to do something very simple and still only the inbox shows up. Like so: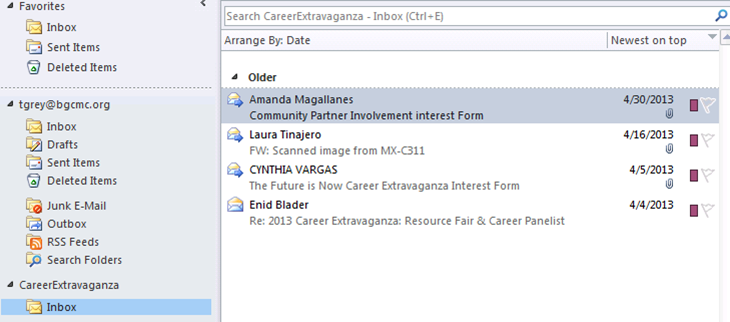 What I was expecting to see was this: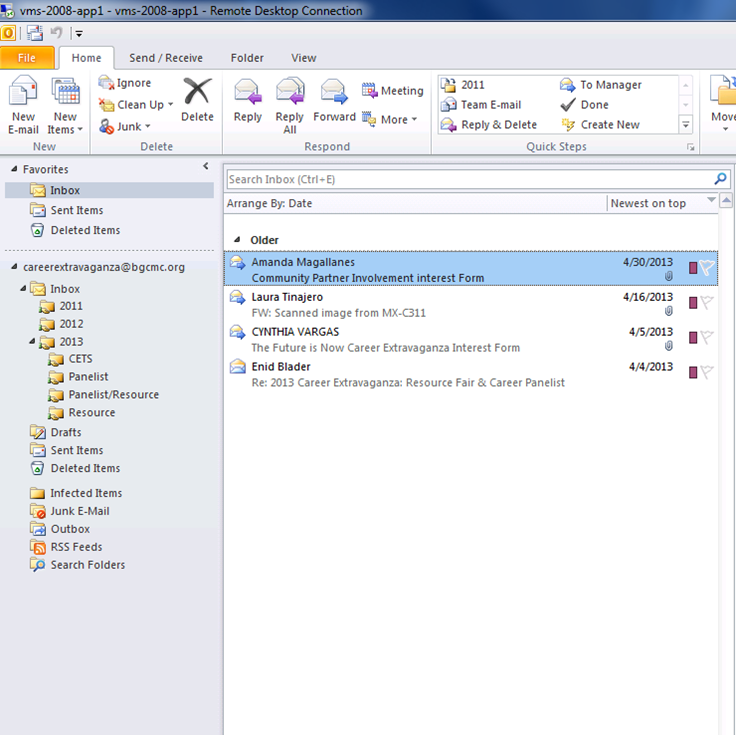 I know there are a plethora of Exchange and Outlook experts out there, so please push me into the right direction. A step by step would be nice, but a link will suffice. This is kind of a high urgency task, so please respond asap.