I have a problem which involves counts in a Excel Pivot table.
I noticed that blank cells are not included in the count. Is there a way around this?
I suspect I may need to add another column and populate the cell with something. I'm asking for some tricks that may be useful in this case. As you can see in the data, my column titled "Used" has Yes or No and blank entries. I want to count the blank entries. How to do that?
Pivot Table Results
Pivot Table Data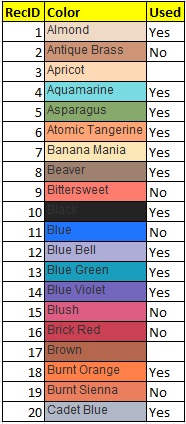 Pivot Table Design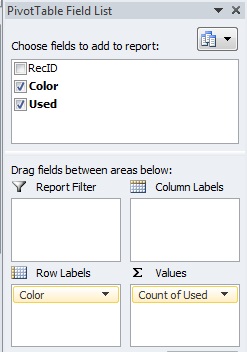 PivotBlankEntriesTest.xls