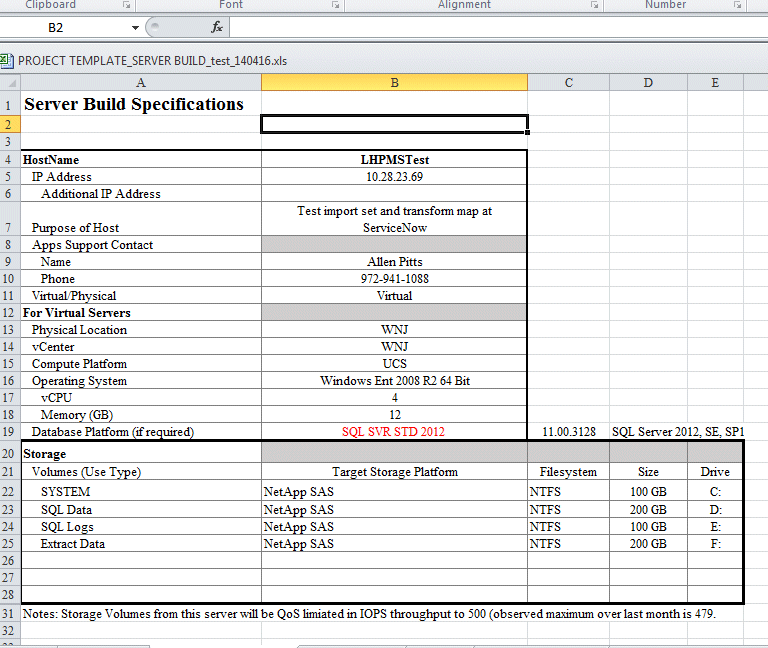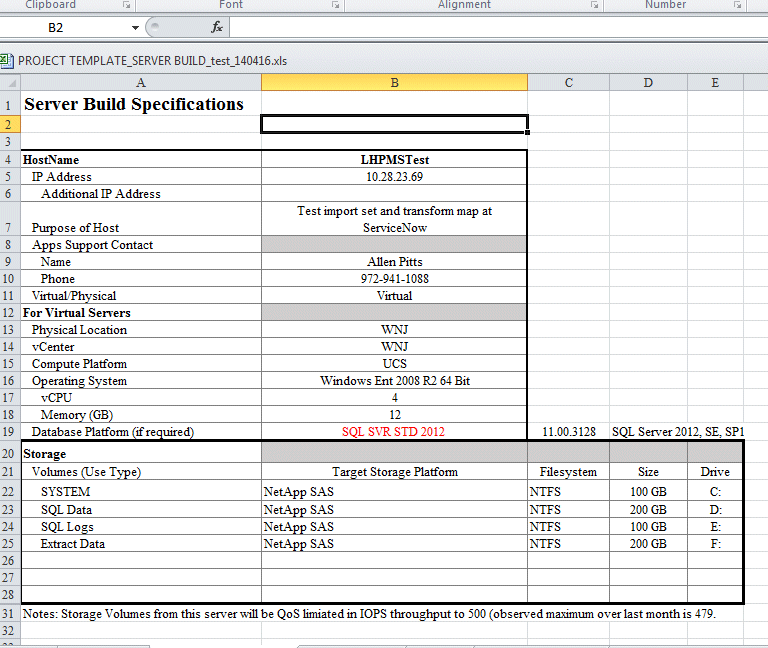 Good afternoon expert,
I searched for an answer to a similar question in the knowledge base. One was pretty
close, I think, but it was in Chinese so I am not sure.
The System Engineers input the info in the screen shot with the title 'Server Build Specifications'. The information is formatted vertically.
The Configuration Management DB is in a app called ServiceNow and ServiceNow wants
to import the information as an import set that is formatted horizontally like the one in the spreadsheet with the blue header and white letters: HostName, IP Address, Additonal IP Address..."
Would like to write a macro that would take the fields in the vertical format and rewrite it in a horizontal layout.
What is the best way to do this?
Thanks.
Allen in Dallas