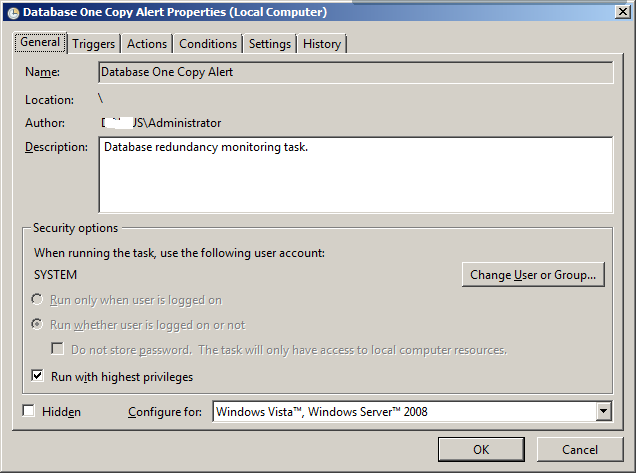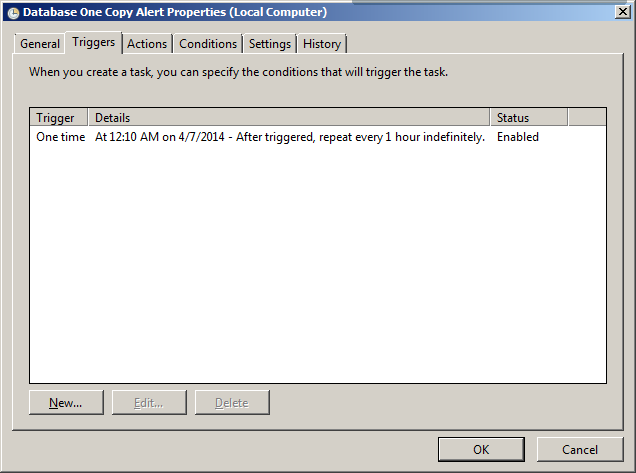 I have SBS2011 and in the Task Scheduler, I noticed this task "Database One Copy Alert" which is supposed to run 10 minute after every top of the hour.
What is this for and is this necessary?
Can this cause conflict with any other backup jobs such as Native Windows Server backup, 3rd party application data backup that runs on SBS2011?