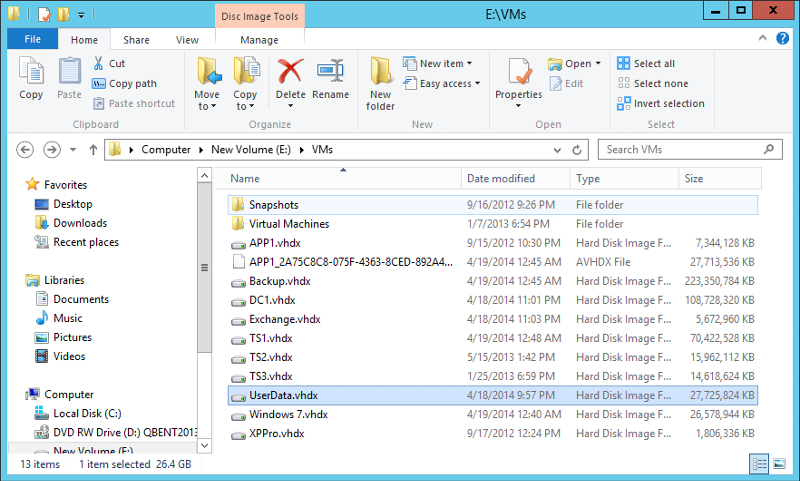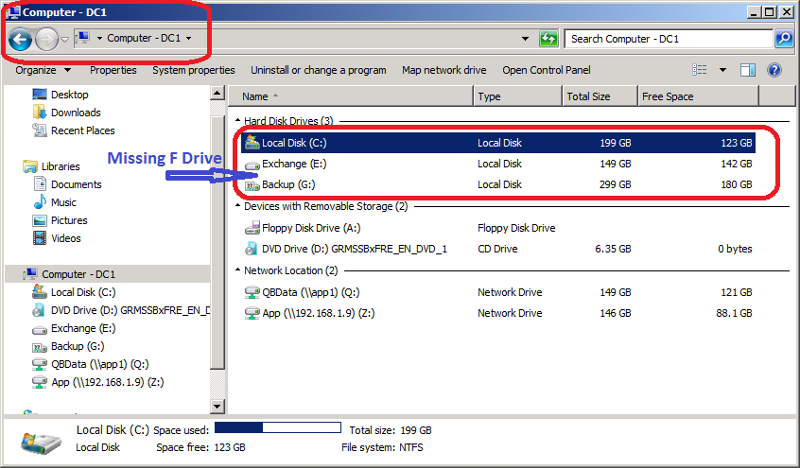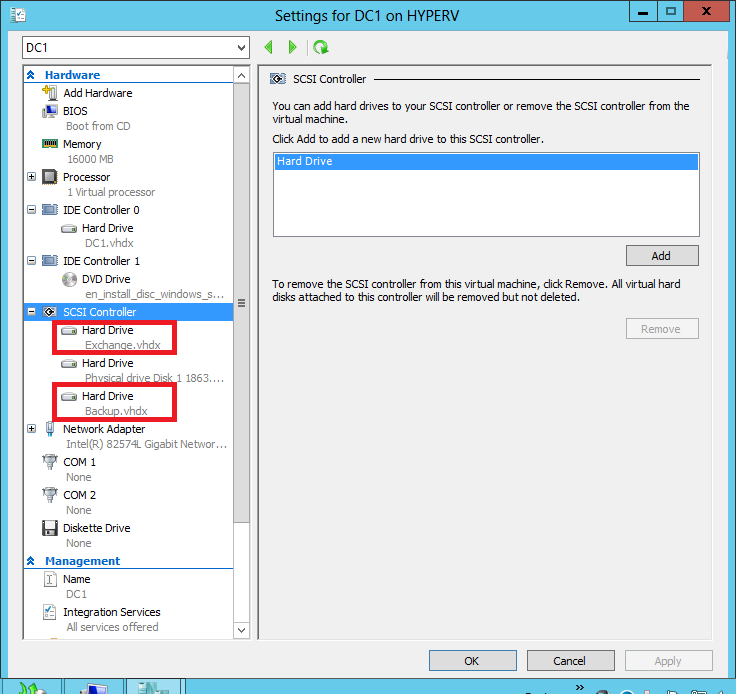 Hi,
I have a Hyper V (Win 2012 Std.) where I have several Virtual Machines.
Active VMs are DC1 (SBS2011 + data files), APP1 (QuickBooks Server + QB files) , TS1 (Win 2008 Terminal Server + MS Office + QB Apps), Windows 7 + some more.
In DC1 Virtual Machine, I used to have C drive (SBS20110), E drive (Exchange data), F drive (where I used to keep user folders and more) and G drive (where I keep 5 days (Mon-Fri) of files of F drive using Xcopy command).
All of sudden, as seen above, F drive is missing in DC1 VM. But I see "UserData.vhdx" in the E:\VMs folder in Hyper V (Win2012) Server. So I assume that somehow F drive (UserData.vhdx) got detached.
If my assumption is correct, how can I restore it?
Thanks.