Dear experts,
I am currently using a VigorFly router where my Internet connection is connected through PPoE.
However, currently the signal is very weak, I went and got a linksys router.
When I connect the LAN 1 port on the VigorFly to my linksys Internet port, then connect to the linksys wifi, I was not able to get online.
Please find the current settings below:
VirgorFly: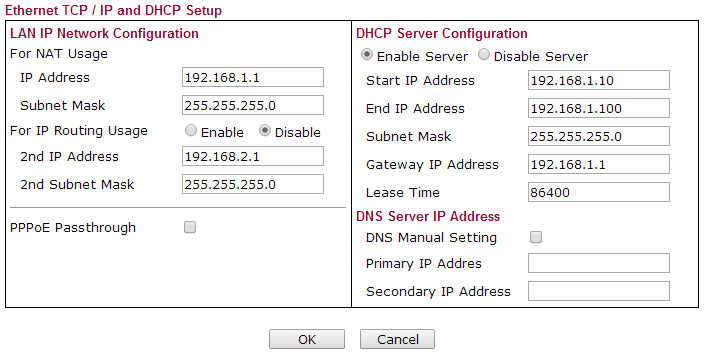 Linksys:
Please help verify the settings, if incorrect, please help advise what should be change.
I'm not sure how DHCP network works, which router should have DHCP enabled.
Many thanks.