I have this old laptop Toshiba Satellite M100 (PSMA0C-JG200E) bought in Canada.
I changed the HDD with SSD Samsung 840 EVO 250GB.
I am aware that SSD will not work at its full speed due to M100 mother board limitations, but still I would like to use it for a while until I wil buy a better laptop.
The laptop runs on Windows XP SP3, but I could install Win7.
The system supports only 32 bit, due to processor limitations.
After I installed the Win XP on SSD and the SSD software from Samsung (Samsung Magician) I noticed that AHCI mode is not enabled in order to improve a bit the SSD performance.
The BIOS does not provide any settings for AHCI.
I just update the BIOS with thw last version from toshiba.ca support, drivers, but still there is no AHCI.
The drivers from toshiba.ca does not indicate anything about AHCI controllers or at least I cannot see it for the moment.
In Device Manager I can see next info about IDE/ATA controller: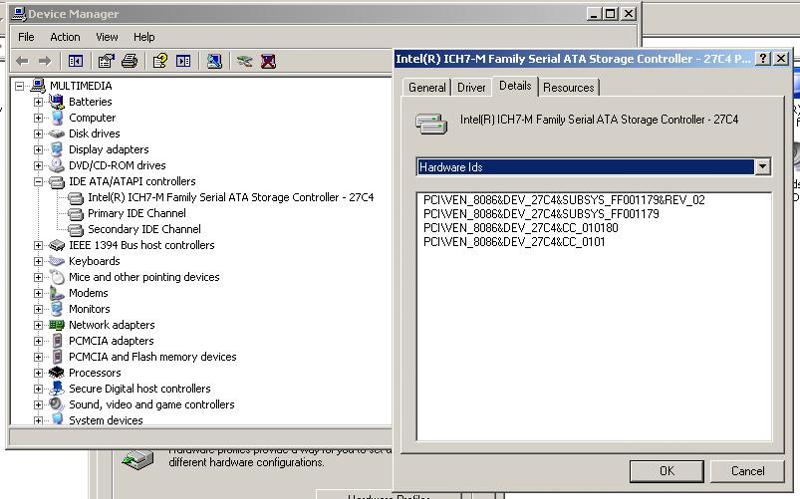 Using benchmark tools I measured in average around 120MB/s for read and write.
The M100 has SATA connector for HDD and I guess is SATA I, which sholud work up tp 150MB/s. The SSD can a lot more, but is OK for the moment only 150MB/s.
Question:
- What can be done to activate and test AHCI for Toshiba Satellite M100?