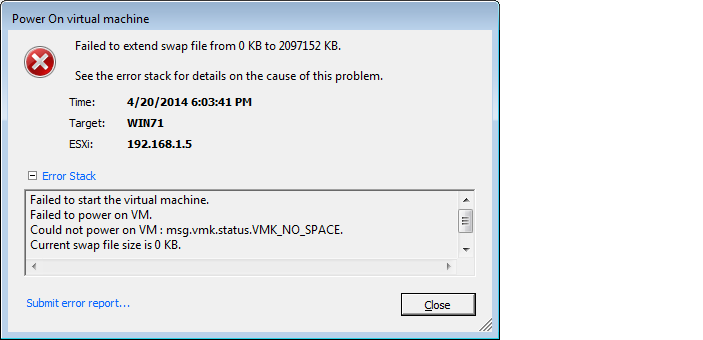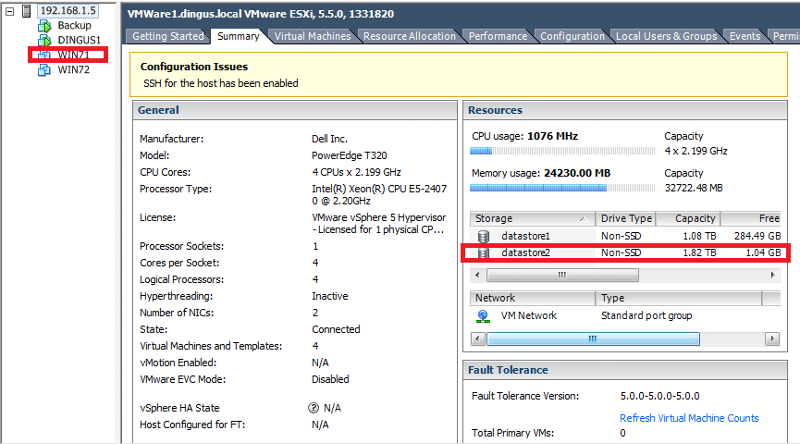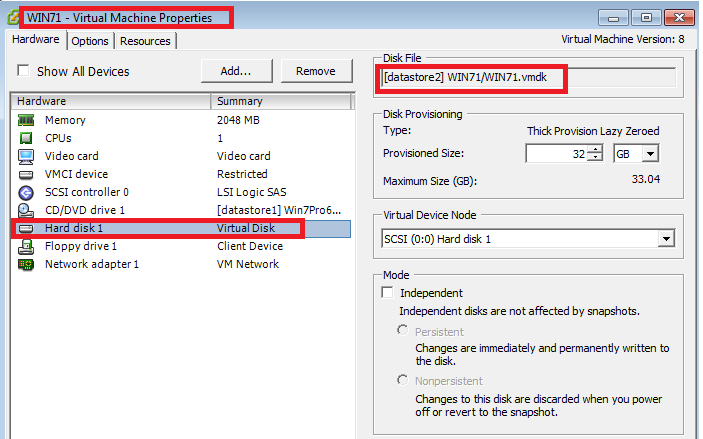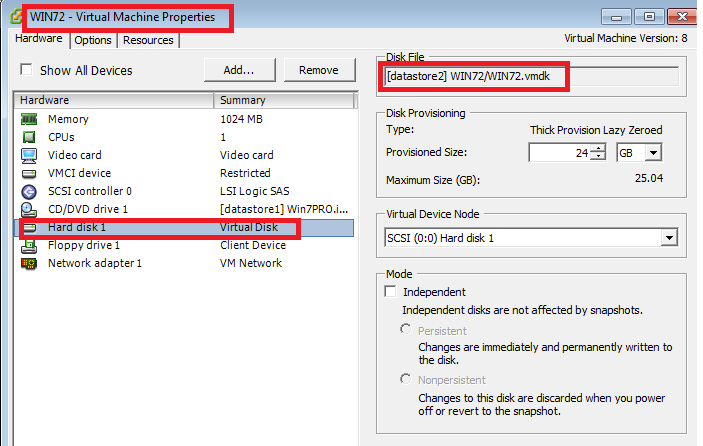 Hi,
I have a VMWare Server box (ESXi 5.5) with 1.2TB of Space. In that I created two virtual machines (SBS2011 and Windows 7) on DataStore1 and they work fine.
Since I wanted to have larger space to store misc. stuff, I added 2TB Hard Drive to the server and created a DataStore2 (Effective space = 1.8TB). Then I allocated 1.46TB of space from DataStore2 as E drive in SBS2011 VM.
I thought that I have about 400GB leftover space on DataStore2, so I created two more VMs (Windows 7 OS) and it was successful. But a few days later I can't even start them anymore due to an error.
I think I have done something wrong here. Perhaps I should have created DataStore3, assigned 400GB to it and created these two VMs on DataStore3?