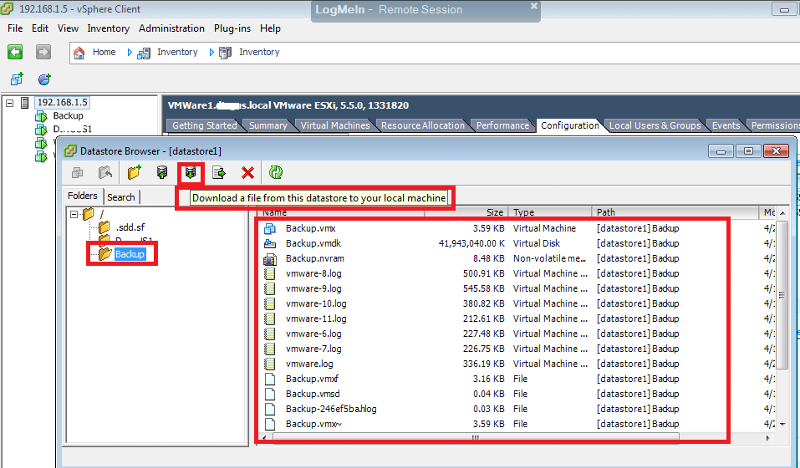 Hi,
I have a VMware box with several VMs and like to understand how to back those up "Manually" without a backup software such as Veeam or Nakivo .. etc.
Please tell me if I am right.
(1) Shutdown the VM.
(2) Go to Datastore where VM resides, right click and browse.
(3) In the Datastore Browser window, select the VM under Folders tab section.
(4) Click the download icon and select the folder on the local hard drive and pick the folder where you want to save the files from selected VM.
I know I can't make this done automatically and it won't be incremental, but at least I like to know if this is one way to back up the VM w/o having to purchase the software.
Is there any other method?
I have followed the steps above to save VM files and was able restore the entire VM w/o a problem.