We upgraded our vcenter and esxi hosts yesterday to 5.1U2 from 5.0 U1.
evertyhing looked to go smooth but this morning while trying to upgrade the vmware tools on a VM the it gave out these warning:
Unable to install VMware Tools. An error occurred
while trying to access image file "/usr/lib/vmware
/isoimages/linux.iso" needed to install VMware
Tools: 0 (Input/output error). If your product
shipped with the VMware Tools package, reinstall
VMware ESX, then try again to install the VMware
Tools package in the virtual machine
Reseatching i found that it may be because the esxi host doesnt have the image. When i tried to SSH to the host, the commands were very slow. when i type it would freeze for about 5-6 minutes. i looked at the console and when i hit ALT-F11 i would get this:
Bootbank cannot be found at path '/bootbank'
(2014-04-27T14:26:57.583Z cpu5:70427)
warning
When i hit ALT-F12 i get this: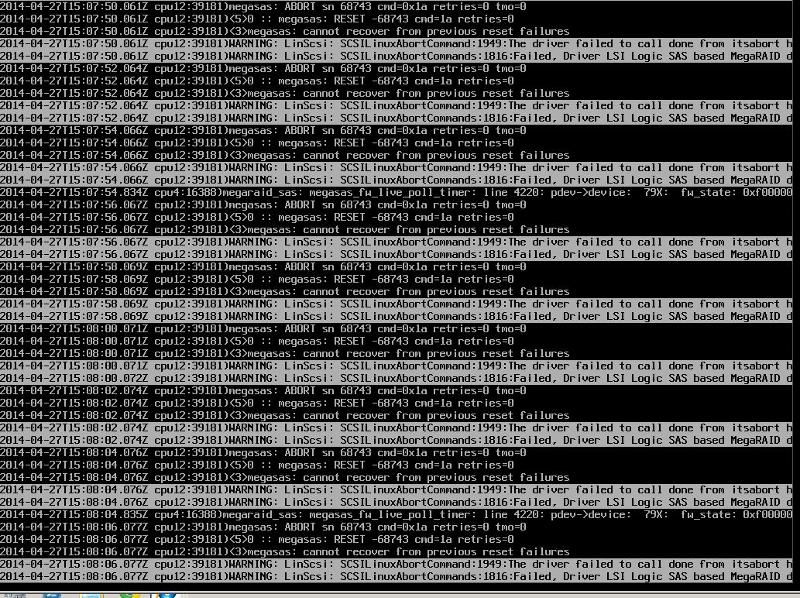 I noticed at least two of the hosts updated are exibiting this behavior. i do not notice it in the other 10 hosts. however i am home troubleshooting and dont have direct access to them. I used the offline bundle, update-from-esxi5.1-5.1_up
date02.zip
, to update from 5.0 U1.
I do have a ticket to VMWare tech support but i was hoping someone could shed some light on this.
As a side note, the VM's seem to be working fine. Although it is a sunday and no heavy loads are on it right now.