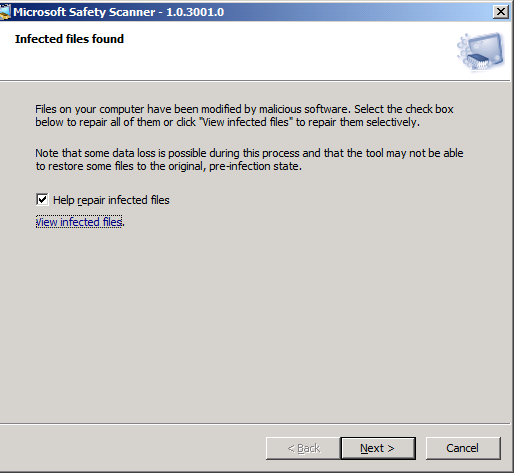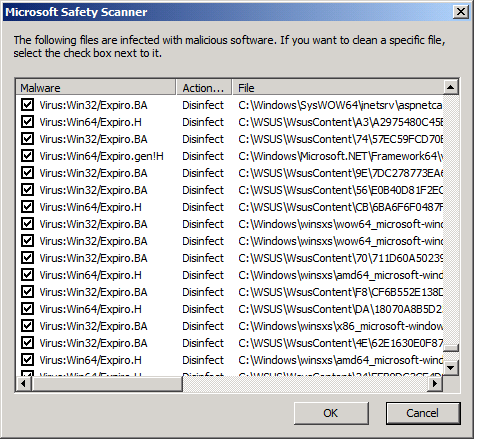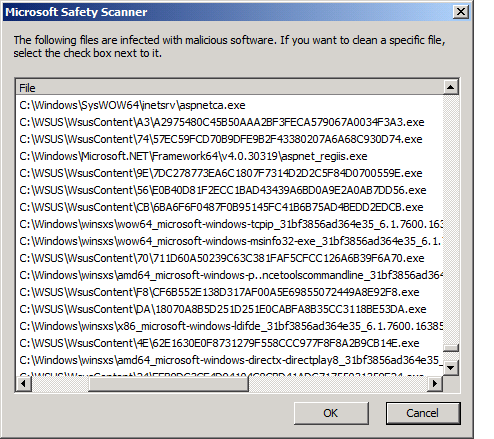 Hi,
Due to a infected workstation on the network, I decided to run Microsoft Safety Scanner on the domain controller(SBS2011) and it detected over 1,300 files. But, as seen on the screenshots above, they are all from Windows Operating system related folders.
I am not sure if I should let "Safety Scanner" fix this problem. So I like to get some recommendations. I have seen viruses and its damages many times in the past, but I have not seen it affecting these folders.
Originally I wanted to install Symantec EndPoint Protection, but it fails to install with the error message "The Windows installer service could not accessed. This can occur if the Windows Installer is not correctly installed. Contact your support personnel for assistance." So I have decided to run MS Safety Scanner instead to check for viruses.
Thanks.