We have about 70 users. Every now and then some users have reported that the get redirected to webpage that says your Firewall is blocking this site. I have attached an image of the browser page. When I looked at the attached screen shoot it seems like it is being directed to blocked-we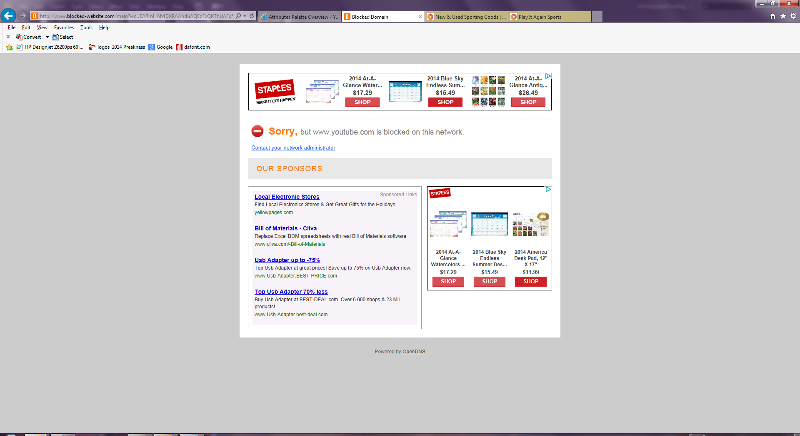 bsite.com and the error is fake. I am not sure if all users are effected or not since the users that have reported this tell me that it does not happen all the time. This primary happens on knows sites such as youtube, facebook.....
I wonder if there is a common software on their computer that has caused this.
We have Viper antivirus and have a Cisco asa 5505 firewall. I wonder how I could to see if there are others with the same issue. Only 4 people have reported within the last month.
I am going to scan one of the computers using malwarebytes,. Your suggestions are appreciated.