I have tried many things to try to resolve this issue, and nothing I have tried has fixed it.
I have already ensured that the appropriate locations are being indexed within the Indexing Options application.
I have modified the security settings of the folder and the subfolders that I am trying to search for
I have ensured that the appropriate file extensions are being indexed.
I have a network drive that I've added as a location to my documents library, like so: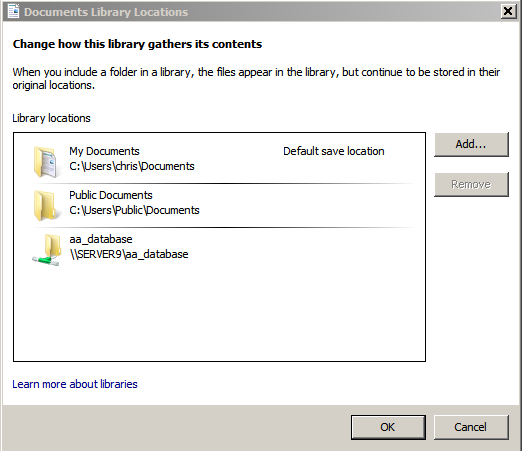 This is supposed to allow the files and folders of that location to be indexed on my computer. This does work somewhat, as I am able to search for some files within the network drive, but other files are not found.
How can I make it so that every file within the network drive is searchable, along with the file contents?