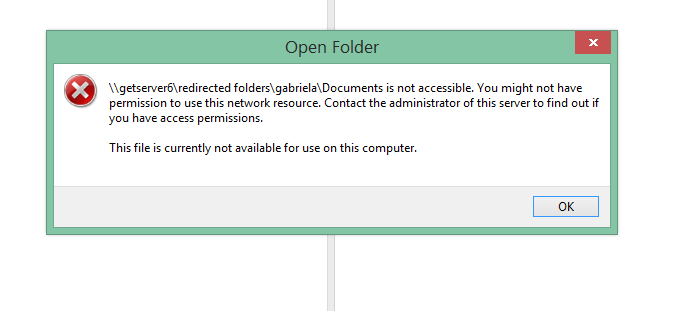 Server 2008 in an active directory domain.  The user is on windows 8.1.
Folder redirects for Windows 7 users are fine.  This one Windows 8 user gets the error I embedded.
Folder redirects have been in play prior to the arrival of the Windows 8 box.  
Not sure what's going on but it's not working on her PC.
Ideas?
Thanks
Cliff