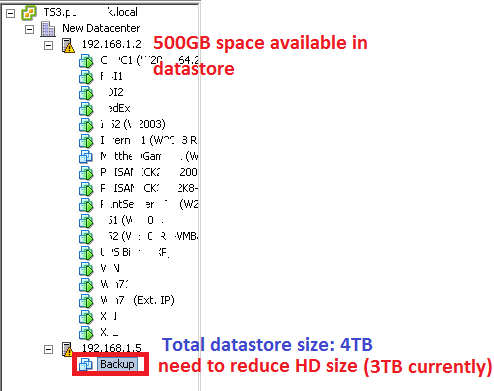 Hi,
  I have a VM on a 4TB Datastore. By mistake, I created VM with 3TB of space and I need to reduce it to 2TB, but I can't.  
  I downloaded vCenter Converter Standalone V5.5.   I can find many links that explains how to do it using vCenter Converter, but I need step by step instructions as to how to use vCenter Converter to reduce the size of hard disk in a VM.  
  Currently I have two Hosts (Production -192.168.1.2 and Backup - 192.168.1.5). Production host has 500GB space available on the datastore. Both Hosts are controlled by vSphere Client.