Hello
I'm having a hard time installing Windows 7 64 on a relatively recent, UEFI based, Packard Bell PC.
The internal disk has failed and I have installed a brand new disk. This a Packard Bell imeia S2870 PC.
After struggling a little with the settings I managed to boot from my Win7 SP1 Installer USB stick. Strangely enough the new drive is recognized but the installer will not use it. I can partition / format it to my liking but no way to actually install.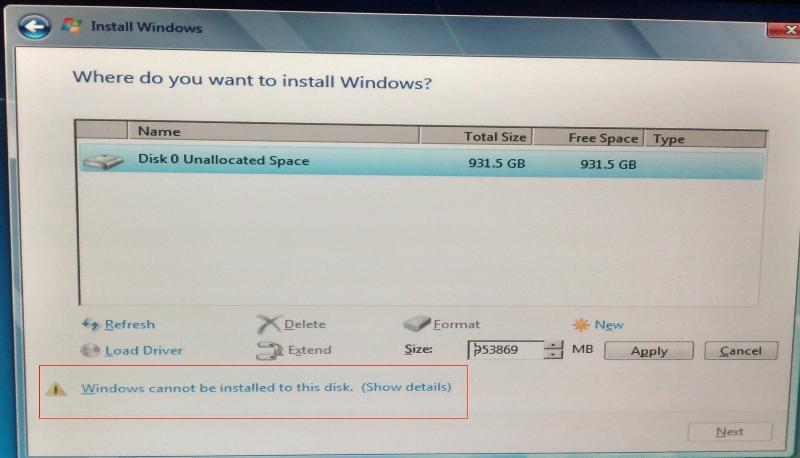 I have downloaded the Packard Bell SATA driver but the installer will no accept / recognize it (ie. when I point to it it will report that there is no driver in the location I specified).
The machine initially came with Win8 pre-loaded but Win7 is supported. That being said I can't figure out how to install the darn thing...