Gm All,
I'm in need of a little help deploying Office 2013 via a GPO to a user on a Win8 Pro machine (the machine is a VM).
I created my GP and as per MS documentation I made sure that the folder has read permission and that the path goes back to the .msi using UNC.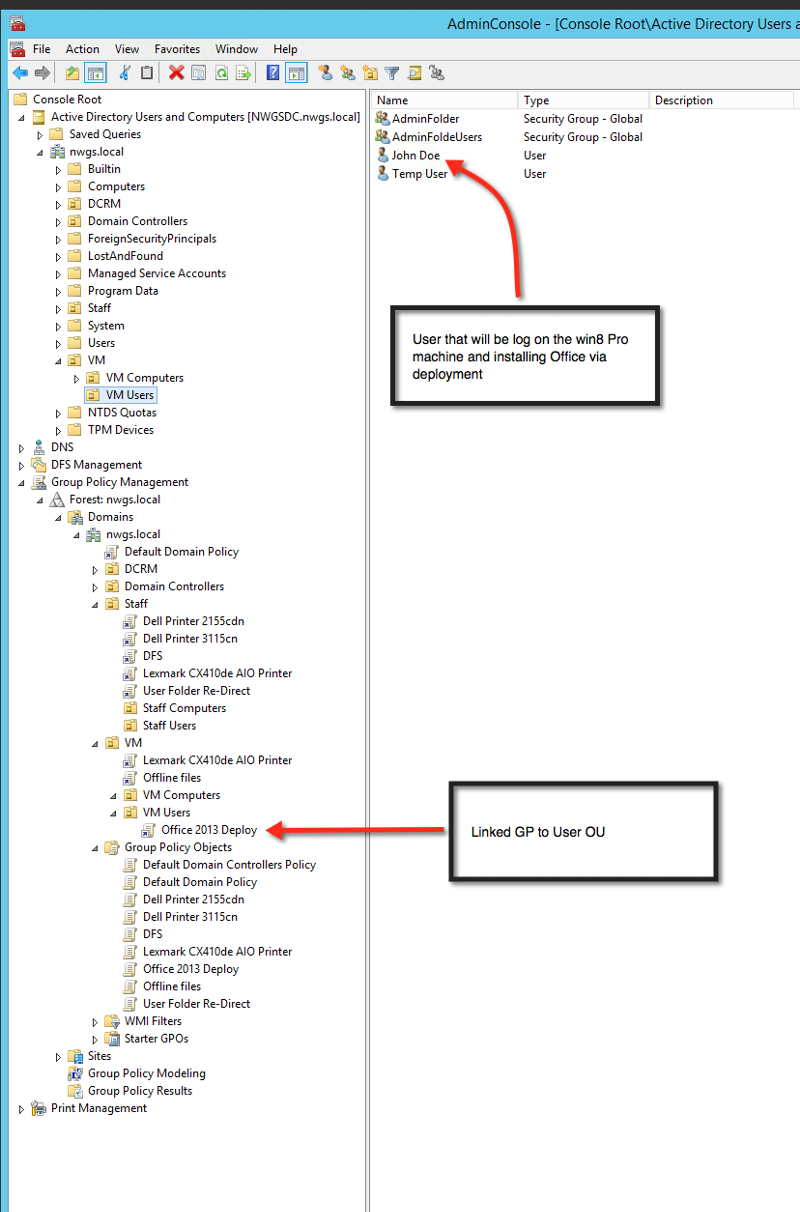 The snap shot above shows the user that will be logged on to the Win8 machine and clicking on the Office deployment to install it.
I can see the Office when I go to the control panel and when I click on the install it starts to run for about 3 sec and then nothing, dead.
Below is what I get when I access the control panel with the user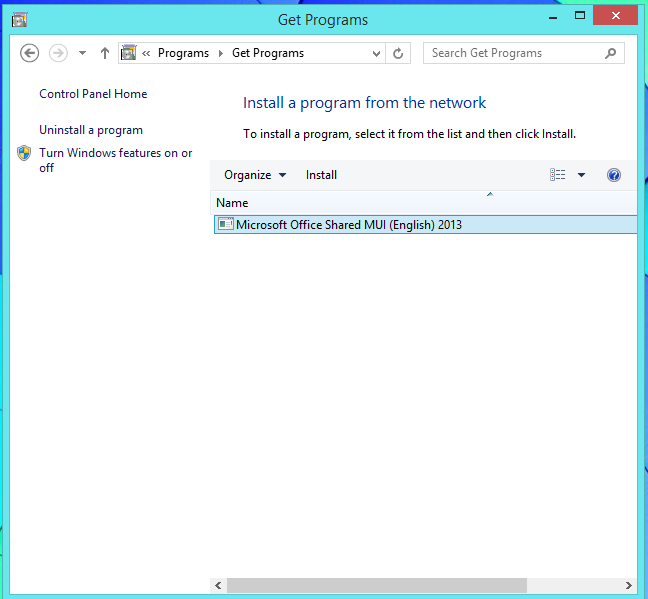 Here are snapshots of how i have the GP config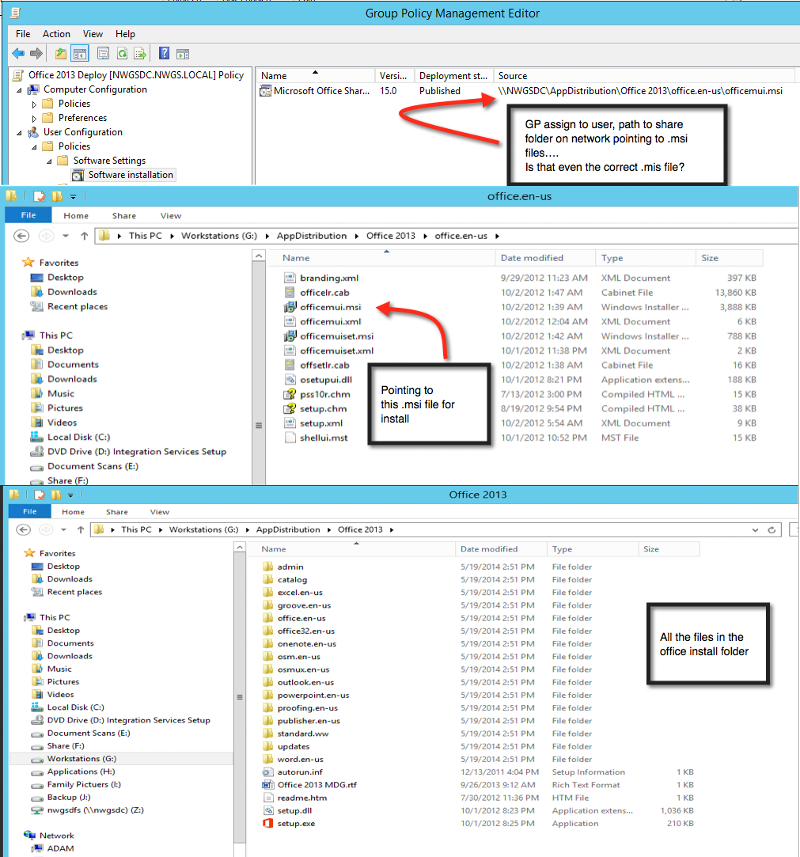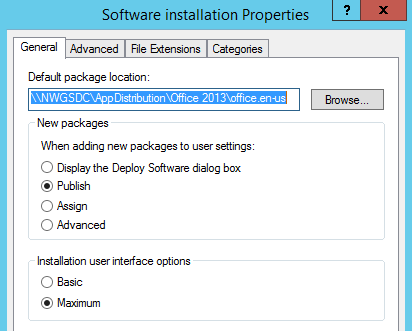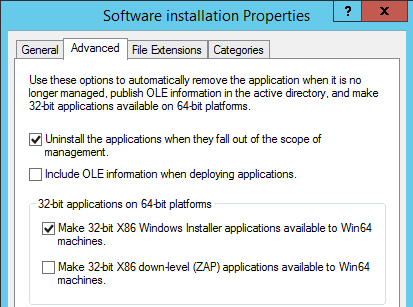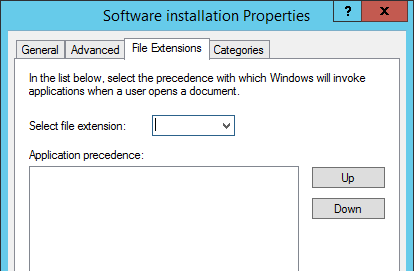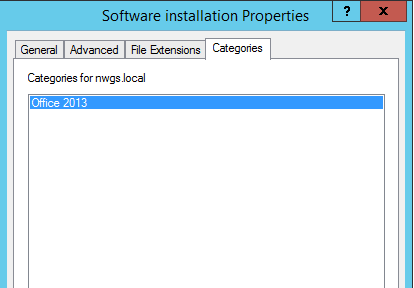 My goal is to deploy Office as assigned to a computer so that it is installed on start up.
For now I want to get this going and I just don't know what I missing.
Thanks in advanced to everyone for there help with this.