Hi Experts -
I have two issues today that have to do with response.redirect. Here my block of code: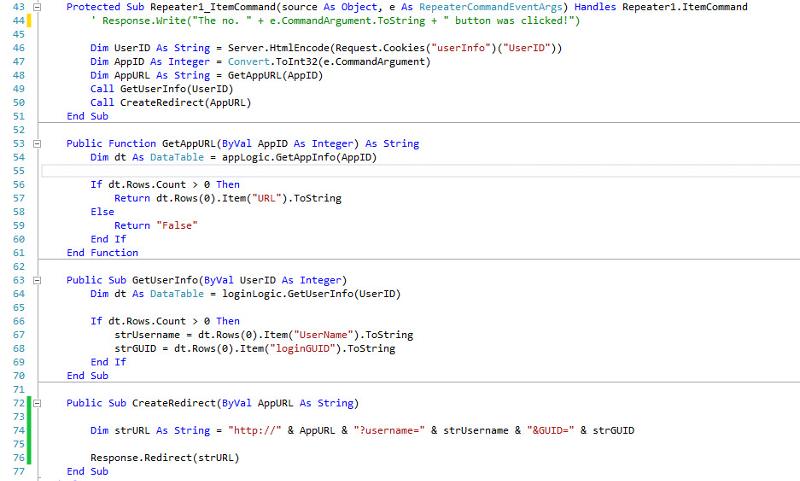 I have a repeater on my page that propagates several linkbuttons. When a link is click is passes a CommandArgument that I use to generate a URL. That URL is used to redirect the user based on his/her selection.
Now when I run this code in Chrome and FireFox it works. I click on a link, the code executes, I get redirected to the page I selected.
However this code does not work in IE (ver 11) for some reason? Any thoughts?
2.) When I click the Linkbutton (in the two working browsers) and the user is redirected, the URL looks like this:
http://app.website.com/?username=jsmith&GUID=daedbe63-8318-49e6-adaa-73376206d774
The page will open but there is a forward slash between the com and the question mark ( com/?) I can't figure out why that slash is there.
Here's my code for created the URL
Public Sub CreateRedirect(ByVal AppURL As String)





        Dim strURL As String = "http://" & AppURL & "?username=" & strUsername & "&GUID=" & strGUID





        Response.Redirect(strURL)




    End Sub



I should note that the URL being passed to the above subroutine does NOT have that slash. For some reason it's being added.
Any help would be greatly appreciated. Thanks!