Greetings.
We've migrated from Exchange 2003 to 2013 recently. Pat of the migration was to retire the public folders, which included shared calendars. As a surrogate, we have created accounts to host the shared calendars, which works well for OWA and for Outlook users, after some user training.
My challenge is this:
I would like to make better Sharepoint landing points with our calendars. From the Technets and Exchange blogs, I gather that the method to do so would be to enable Individual Sharing. I've included a screen shot of the setting on the ECP. However, in my environment, that option is not available. I've included a screen shot of my environment.
How can I make this setting available?
Tutorial based: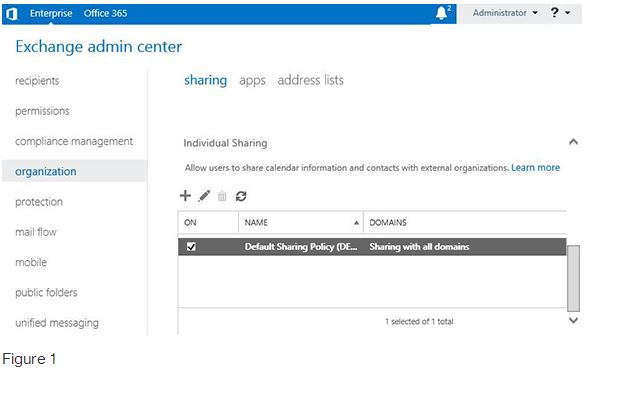 Our environment: