I can't move the swimlane down the page. (See graphic showing swimlane extending over top of page)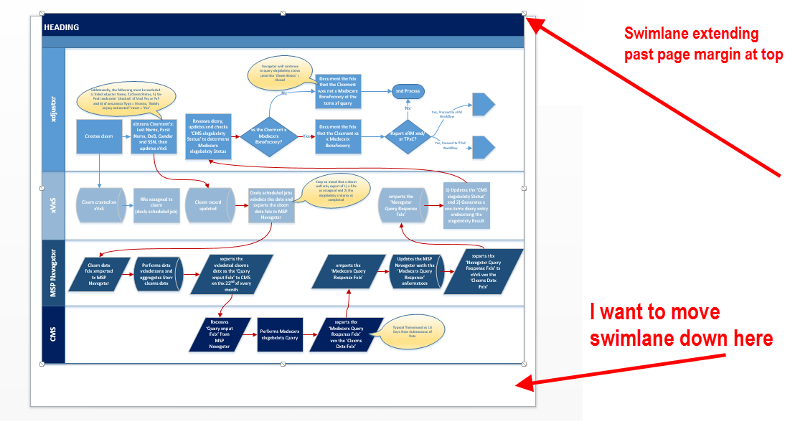 When I select all, and press my down arrow, the entire page and diagram moves. I just want the diagram to move down a little bit. (See actual attached visio diagram.) I went to the protection button (in developer tab) and NOTHING was selected! What the heck do I do now?
I tried copying the swimlane diagram and then pasting it onto a new blank visio file. SAME RESULT! I get white space at the bottom of the page and the actual diagram spilling over the top of the page.
ALSO, I want to reduce the amount of blue space in my heading area and I can't grab the upper center handle to change the size of that area. (see graphic) My four-arrowed pointer does NOT change into a two-arrowed pointer.

H--cant-move-swimlane.vsdx