Experts, I have some functions that return information from an industrial printer. Every now and again there is an error and the laser sends empty data. I have done everything I can think of to catch this but an empty string still gets through. Can anyone please help me on this.
Please follow along on the screen shots.
In this screen shot you can see where the error occurred because the string is empty when it tries to perform functions on the string.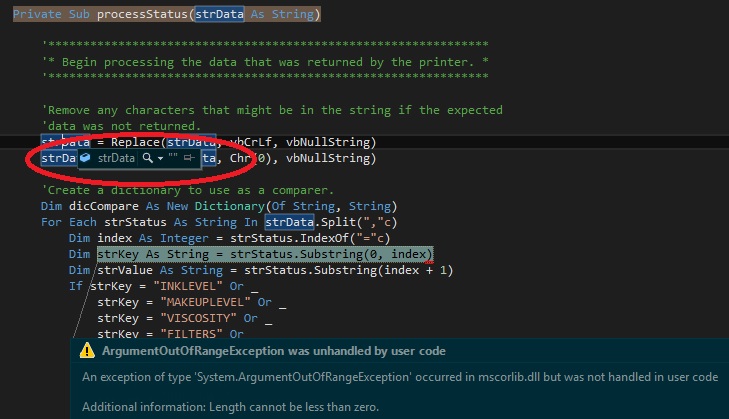 In this screen shot you can see that i have verified the empty string.

In this screen you can see where I check the value of objSocket.strStatus before the processStatus method is called. How is this getting past the check? I have checked for vbNullstring, Nothing, String.Empty and none of them catch this.