Good evening experts,
I have this wonderful software called Spotmau. I know , I know, a lot of you out there don't like the product, but it has worked for me on several occasions of restores in the past. Unfortunately, this is not one of those times. Here is the problem that I am encountering. when a backup is performed on a folder with files in them , Spotmau backs up the folder and its contents with a .data extension and a .tsk file as a pointer to the data. Example:

the other folders that I backed up , somehow are missing the .tsk file, so consequently , I cant restore. Example: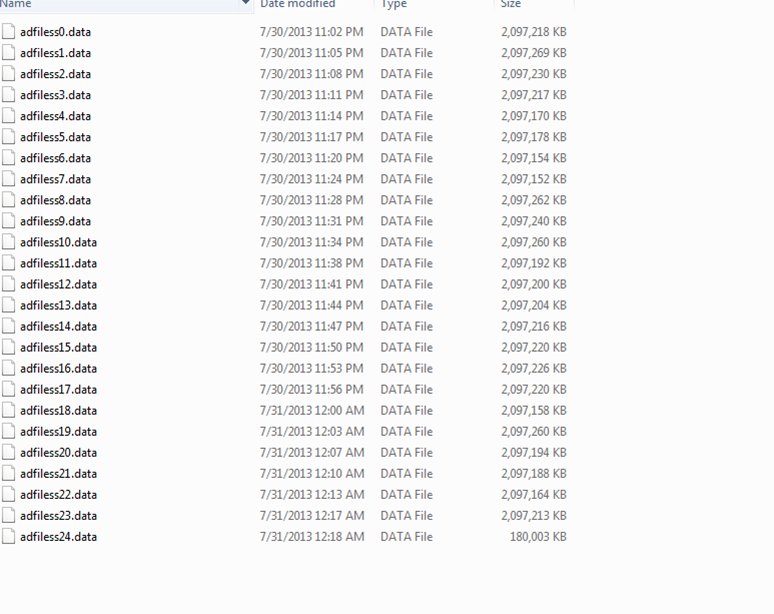 So, as you can see, there is no tsk file for the data files.
Please tell me there is a way to recover them or recreate the tsk files for the data I backed up.