Hi There,
I have a laptop running windows xp sp3.
The laptop works fine without any crash i.e. BSOD but if I close the laptop and and reopen I will receive the following blue screen of death.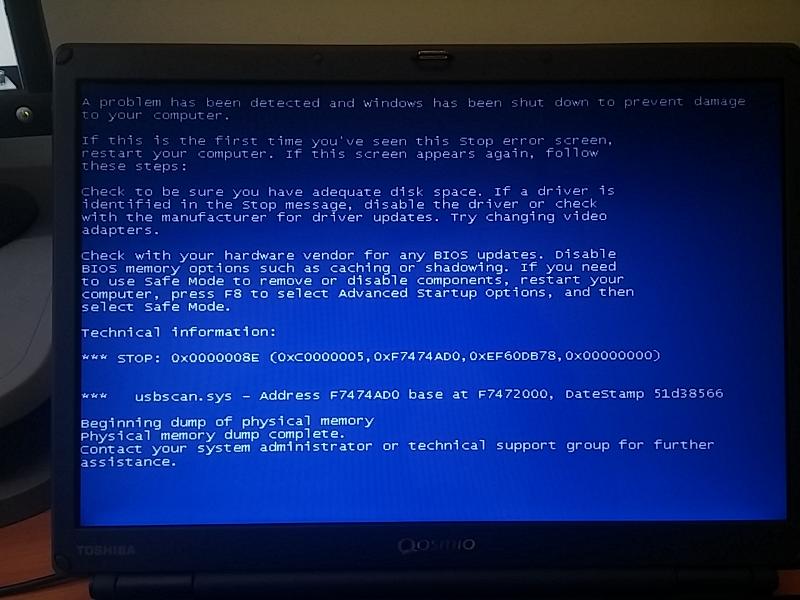 The last software installed was driver for HP laserjet Pro 200 which is compatible with windows XP.
I did a full scan for spyware and anti virus using Spybot search and destroy. Windows is up do date.
Any suggestion would be appreciated.
Thanks,
Rod