I'm going to use some images to illustrate the problem I'm having. Because we call ourselves MagicKitchen.com and many of our customers call us Magic Kitchen, I think we're losing out on some SEO. The boss has always been really insistent on calling it MagicKitchen.com everywhere, because that's our real name. I didn't see the SEO danger of that until just recently.
Here's an example. If I Google a competitor, healthy chef creations, I see this: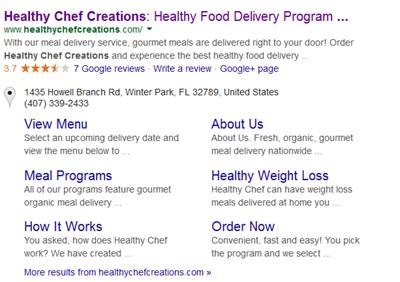 This also happens with a search for dinewise or dine wise, even for 'cook food' (cookfood.net):
However, if I just put in Magic Kitchen, I see this:

If I put in magickitchen(one word), we get a partial listing: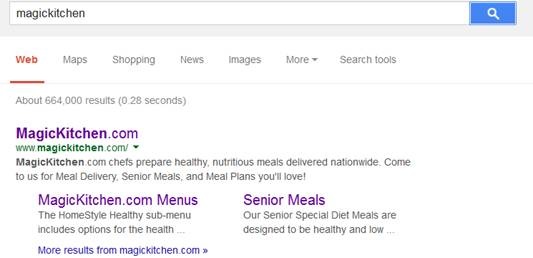 But only if I put in magickitchen.com do I get the full listing: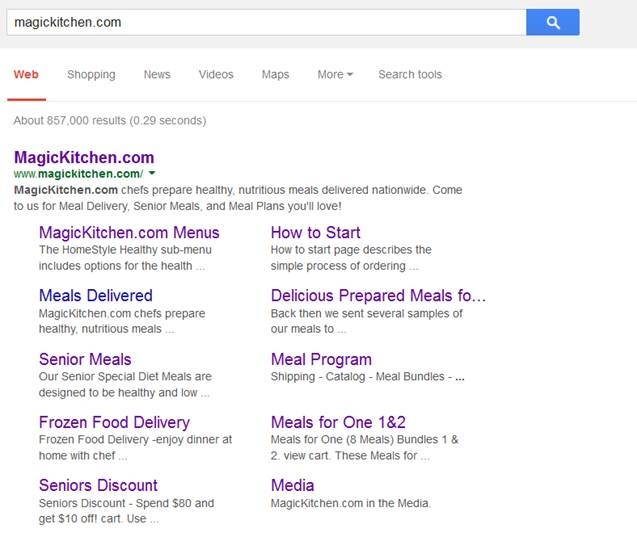 I'll go through my site and replace magickitchen.com with magic kitchen in some text and metatags, but is there anything else I can do, maybe on Google webmaster, that will help solve this issue?
Thanks.