Good afternoon, I've set up numerous VLAN's before and tagged ports - linked cisco switches together in a community and whatnot but this is a new scenario!
Ordinarily, ports on my Cisco 3560 are set to 'Static Access' on our native VLAN, '1' for example.
We have a WiFi Access point in our reception area and it currently gives out basic restricted internet access to guests. I want to create an additional SSID that would allow access to the private network. Whilst I understand the technicalities of this (Assigning the two VLAN's to each SSID) I do not know how to acheive this on the Cisco switch.
I know that if set to 802.11Q TRUNK, the port will accept multiple VLAN's over the port but I'm not 100% sure on the setting!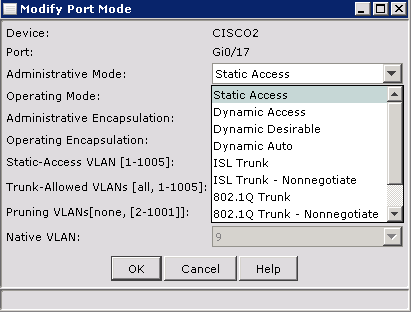 Thanks in advance. This has been bugging me for a long time!