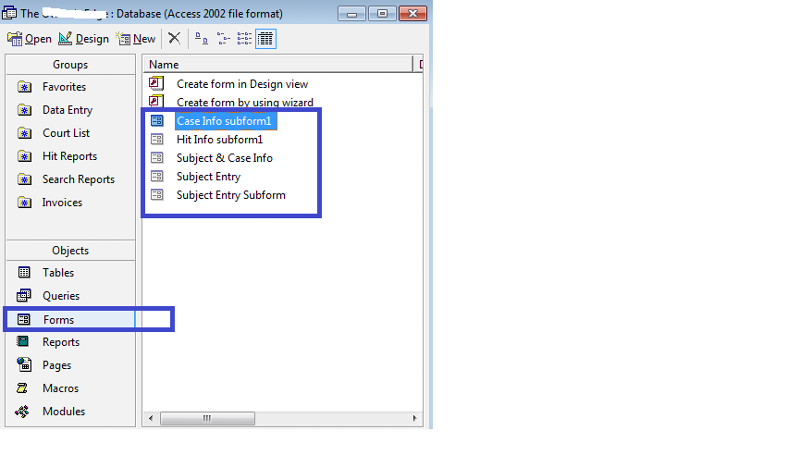 This is so frustrating. I open Access 2003 Database in Access 2010. As you can see, there were five forms in Access2003, but only 1 form is shown in Access 2010.
Can you explain to me why and how I can display them all?
Is there some type of youtube videos where they explain how to transition from Access 2003 to Access 2010/2013?