I bought my laptop brand new at Walmart a few years ago.
It is running Windows 7 Home Premium.
I keep getting this message about me not having genuine Windows software, even though it is the original OS that came with the laptop.
It even says "Windows is activated" when I go to Computer -- Properties (see screenshot).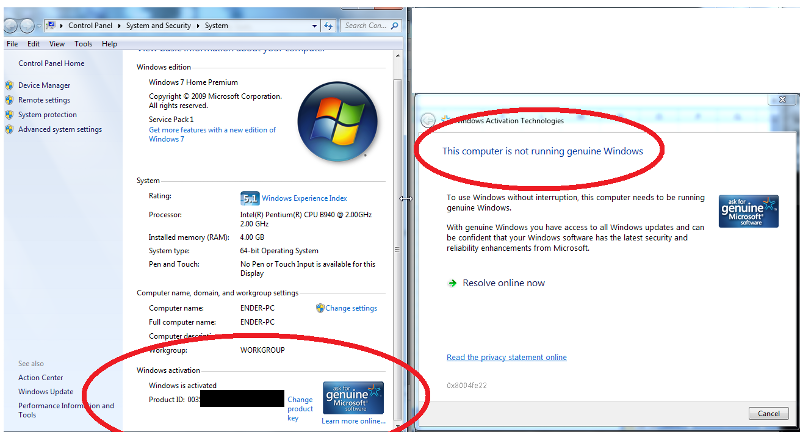 How can I get rid of this "genuine windows" message without hacking my Registry or re-installing (the laptop did NOT come with any physical media to install the OS)
genwin.png