In Exchange 2013 Central Administration, when selecting Servers the Databases tab
there are 2 icons that can do the same thing the ellipses(...) and the one on the left of the ellipses.
If I click on either of them , I can see:
Add Database Copy
Add Mailbox Database Copy
and they are both on the same button, I mean if you click there you open up the same window, it is a little bit misleading when you are new to the console.
Just wanted to make sure what I see on those buttons is the same thing that every Exchange 2013 Admin is seeing.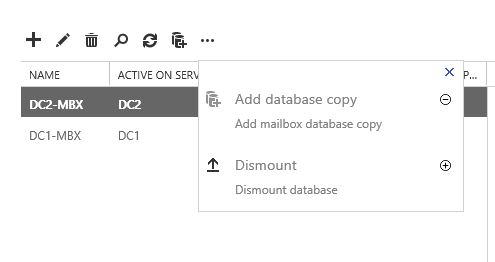 Thanks