Hi Experts,
I have run a BPA on my SBS 2011 server and noticed there is the below error.
Category:
Configuration
Source:
404
Issue:
When you try to browse the web through Remote Web Access (RWA), you receive an "HTTP Error 403.1 - Forbidden" error message
Resolution:
Start IIS Manager, expand Default Web Site, and then expand the Remote virtual directory . In Features view, double-click Handler Mappings, and then in the Action pane on the right, click Edit Feature Permissions. Click to select the Read and Script check boxes, and then click OK.
I have checked IIS as mentioned and it has Read, Script & Execute enabled.
(see bellow)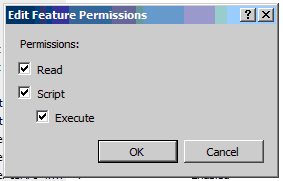 Should Execute be enabled?
Look forward to reading your comments!