I have installed SCOM 2012 on Windows Server 2012, the Install went through the wizard till the end with no error.
However I still cannot see the Console icon on the Desktop, I also searched for System center operation Manager on the search box of windows 2012 and could not find it.
I tried to access it from web browser ,but I get the following window: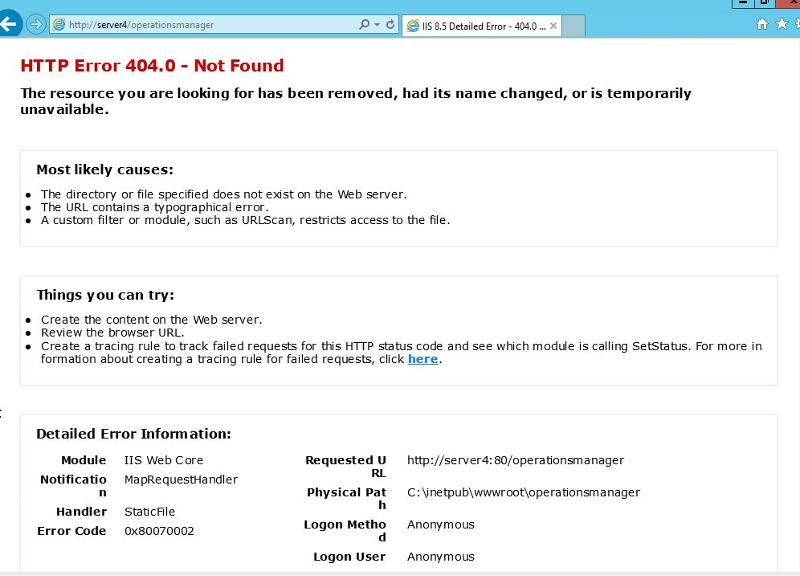 Any idea why ?
Thanks