First of all please see the attached file.
I have a report that will contain 34 "blocks" like the example file shows.
These blocks will be 9 across and 4 down (the last row could only have 7 blocks.
But here is the challenge. The data comes from a query. But if any give block has no data (such as example "B", or "F", etc., I don't want it to show on the report. So if for example there were only 19 blocks that contained data, then the report would be 9 across and 3 rows deep with the last row having just one block like the example.
Question: How do I do this? I suppose the query could be a make-table query and the report data could come from that made table which would only contain blocks with data. But the d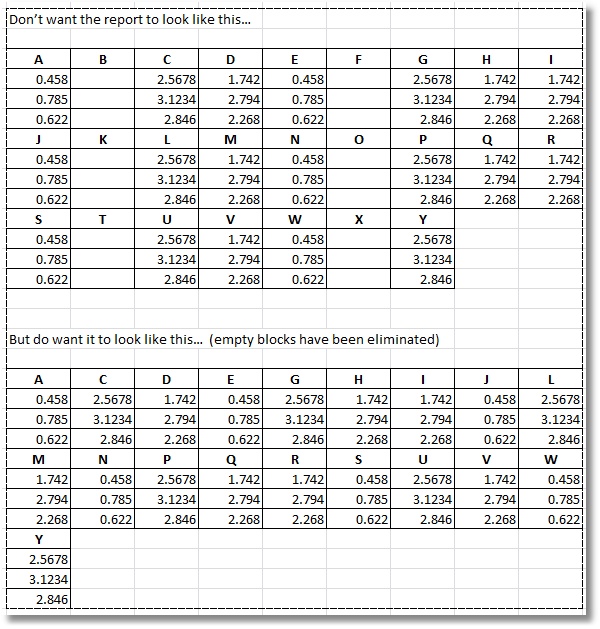 oes the report actually have to have 34 sub-reports?
I'm sure I've done a lousy job trying to explain this one.
--Steve