Have had no problem connecting to a SQL Server on a clients computer remotely for over a year. All of a sudden today, I and several of the workers at the client site are getting error messages when trying to connect to the SQL Server.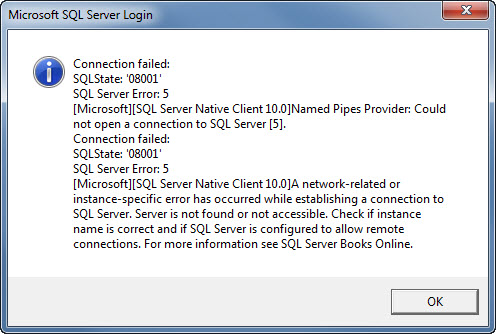 This occurred after one of the client personnel ran a script that added a new database to the server. After the script ran (successfully), the user then tried to delete the database, got an error, and used the following script to drop the table.
USE [master]
GO
ALTER DATABASE [yourdbname] SET SINGLE_USER WITH ROLLBACK IMMEDIATE
GO
USE [master]
GO
DROP DATABASE [yourdbname]
This appeared to work until I and several other users attempted to access the SQL Server via ODBC connections. Access databases which reside on the server are still able to connect to the server via the established connections, but applications residing on client computers are unable to connect to the SQL Server.