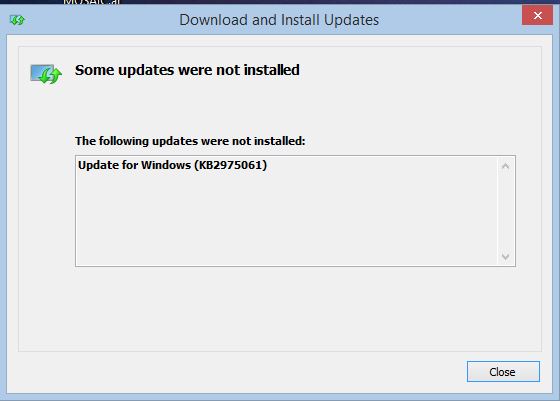 I have tried everything I can think of to get Windows Update to work. I've run sfc /scannow, run the Windows Update fixes, I've deleted the Software Distribution files, turned off and on the updater service, rebooted, downloaded the kb files individually and run them.
Besides the updates not working, I cannot turn on the search & index service, and Scheduled tasks does not work. The only thing I can think of is that JV16 Power Tools may have been too "enthusiastic" in doing a registry cleaning.
Other than reinstalling Win*, anyone have a suggestion?