Hello,
Fig. 1 below shows the format displayed by the freeware website-platform Magento when the following report is created from the dashboard:
Reports > Products > Products Ordered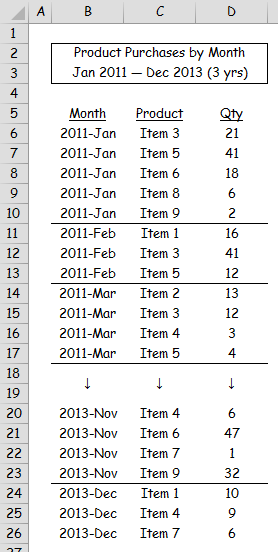 For each month, an individual row is created for each product with one or more sales. Products with no sales that month are not shown. Needless to say, this format utilizes an excessive number of rows and is therefore cumbersome to analyze and manipulate.
After downloading the report (as a CSV file) and saving it as an .xls file, what formula or method would be best for converting the data to the more concise table-like format shown in Fig. 2?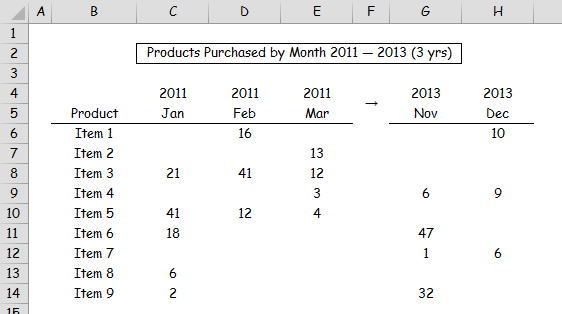 Thanks
PS Please provide solutions using only Excel formulas (ie without using VBA) if that is possible.