How much faith have you in your public servants?
Cornered by eleven of NY's finest, another habitual criminal successfully subdued without either gunfire, or use of choke hold, or need for EMT who were among them on the scene.
Then again,
passerby had camera, made audio where others heard "I can't breathe" 11 times. And part of it had this, and more: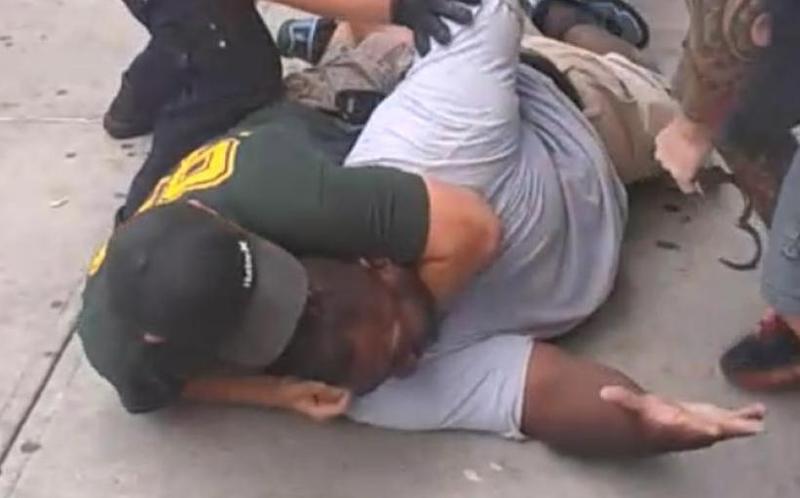 http://www.policestateusa.com/2014/eric-garner/
"[Garner] tried to break up the fight — the two guys fighting, they saw the cops coming and walked away," said Valencia Griffin, who saw the confrontation. Mr. Garner was the only one still on the sidewalk moments later when the police walked up.