I have a back end Access database file which is also used as the data source for an Excel spreadsheet. It has run successfully for several years until this morning, when it gives me a Run time error 1004 message when trying to refresh the excel table which is linked with a specific query.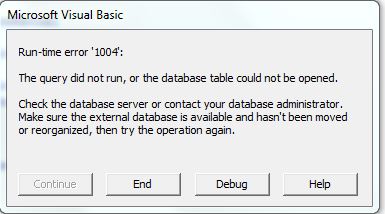 When attempting to create a new link to the back end file from excel, I get prompted by this box..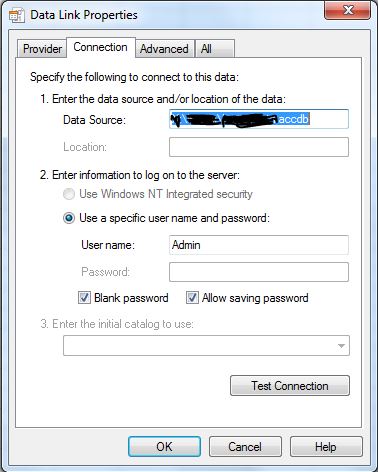 ...which seems to require a username and password - which isn't required to open the database - and will only work if no-one is currently using the database.
Any help gratefully received.